About Us – Maid Service in Paramus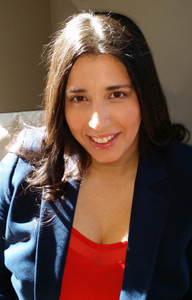 Meticulous Cleaning started in 2006 and since then has been providing professional cleaning services to New Jersey communities such as Hackensack, Wyckoff, and more. Our professional maid service is fast, friendly, and thorough. Meticulous Cleaning delivers to both our residential and commercial customers as well as some industrial companies. our Paramus cleaning company is there to help meet your needs.
Founder, Zerlinda Rodriguez is dedicated to the highest quality of cleaning available. We will come up with a custom plan that meets our client's expectations. We can help our customers focus on matters that count in their lives.
Call us today and schedule an appointment. We can work with your availability as we will come up with a custom quote so you can discover how we can help. Our Paramus maid services are surely geared to please each and every one of our customers.
In the past, we have done just about every type of structure that you can imagine. We have done residences (some of which have been your neighbors), doctor's offices, med care facilities, car dealerships, warehouses and more.
If you have a home or business that's in need of a cleaning; call our Paramus maid service and get it the attention that it deserves. You don't need to pay a live in maid whenever our house cleaning services remain as convenient as they are.
Cleaning Services in Paramus
Recent Cleaning Tips & Articles
Residential Cleaning: The importance of Vacuum Maintenance in Paramus

Vacuums are utilized for all methods of Paramus residential cleaning. This is why it's important to learn about vacuum maintenance. Everything from the cleaning of your hardwoods to sweeping up dirt on the carpeting requires a working vacuum.The vacuum you own can become your best friend when properly maintained. This will ensure that the job…

Read More

3 Great Reasons To Invest In A Professional Home Cleaning This Winter

If you are like most homeowners, you likely have a great deal going on around the house during this time of year, and while you might try to find the time for a bit of routine cleaning here and there, investing in an in-depth residential cleaning might be something you just decide to leave until…

Read More

If you are looking for a maid service in Paramus please call 201-389-3393 or complete our online request form.