Reliable Residential or Commercial Cleaning Company In Englewood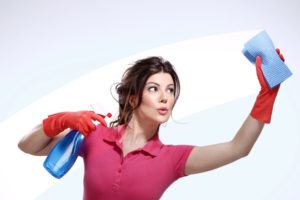 Having a reliable cleaning service is an important part of having a healthy indoor environment. When you need help with this type of service, the last thing you want is someone who doesn't do a good job.
If you've felt let down by previous cleaning professionals, we hope you'll let us prove that the good ones are still out there. Meticulous Cleaning has been serving the cleaning and janitorial needs of residential and commercial customers for a decade now.
We work hard to go above and beyond what our customers expect of us. We work hard to train our employees in the fine art of cleaning and sanitization so you have a healthy indoor environment to live and work in. And we strive to provide customers with a positive experience so they'll keep calling us back when they need help.
Let us offer you an estimate today. Just let us know if you need to tailor the service or need something special when you call. We will work with you to meet your needs.
Decade of Reputable Cleaning Service In New Jersey
We Supply Equipment & Supplies
Highly Skilled Cleaning Crew
Flexible Schedules
Commercial & Residential Cleaning Services
Reliable Englewood House Cleaning Service
Sometimes you just need a little help getting things done around the house. And some customers really love having regular cleaning service twice a week. Whether it's every day cleaning service, one-time cleaning, seasonal deep cleaning, cleaning after moving, or post construction cleanup, we have you covered.
You'll find that we are detail oriented and professional. Our crew provides the cleaning supplies and equipment, so you won't have to worry about a thing. Take a look at our services for residential cleaning and give us a call with questions or for a quote.
Looking For A Commercial Cleaning Services in Englewood?
Many small businesses have turned to professional cleaning services to keep their commercial space clean. It's a great idea because it allows the employees and owner to focus on building the business instead of taking out the trash and sweeping floors.
Plus, when you actually have an Englewood commercial cleaning company you can trust, you know the environment is truly clean. Call Meticulous Cleaning today for reliable, expert service.
What Our Englewood Customers Are Saying About Us
Meticulous Cleaning appreciates your feedback. Please give us more time to collect your reviews and they will be displayed below.
---
Recent Articles
Waste Disposal for Special Events: Cleaning Services in Wyckoff

Waste is something that a lot of people don't consider at special events but it's a large part of it. There's normally a lot to dispose of after an event no matter how big or small it is. This is why hiring someone to do special event cleaning services in Wyckoff is so important.Recycling is…

Read More

The Benefits Of Commercial Cleaning Service In Paramus

Let's face it, cleaning an office or commercial building is not a fun task. Yet we spend so much of our time at our workplace that it actually is a home away from home and it becomes even more important to clean. Some companies have their employees do various tasks as part of their job…

Read More

If you need to hire a professional cleaning company in Englewood, call Meticulous Cleaning today at 888-517-3405, or fill out our online request form.