Reliable Mahwah Cleaning Company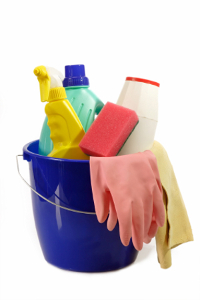 In order to get the perfect Mahwah cleaning company; your needs can be met by the professionals at Meticulous Cleaning. Since 2006 we have been the trustworthy house cleaners in the area to offer different levels of cleaning services such as post-construction and event cleaning all which can be at a benefit to you.
Whether you have a small business or one that is growing in size; we can some to cater to your every house cleaning need. Life can get busy and we want to be there to catch you because you mean a lot to us as we're family owned. Call and be a part of our growing family.
At Meticulous Cleaning, you satisfaction is our guarantee. You can't beat our cleaning services as they'll leave your facility looking outstanding. We want to be held accountable for your home or business because our cleaning company can show you how its done. Your building will have a clean and healthy atmosphere when we're through.
Residential House Cleaners in Mahwah, NJ
We take pride in being the best there is for residential cleaning services in Mahwah. You'll always get the results you want whenever you hire us. All of our cleaning services are inspected afterwords because we want you to be 100% completely satisfied. So make us your prime choice for cleaning and receive:
Excellent customer service
Green cleaning services
Solutions that are safe for pets and children to be around
Your home means a lot to you and that's why our Mahwah cleaning company will be there whenever you need us. We will respect your home just as we would our own and want you to know that when we hire; we put our potential employees through a vigorous background check.
Mahwah Commercial Cleaning Service
Retail services deal with a large majority of the public whether you are a small clothing boutique or a large locally operated chain; your business needs to remain in good standing. It's not fair to treat your customers with dirty floors and dressing rooms where they feel uncomfortable. This is where our Mahwah commercial cleaning services can help.
We can wax and clean your floors to look like they did when you first opened up. We'll clean you counters and make sure there is no dust accumulation on your register. Your heater and AC is also wiped down in order to make a longer lasting impression on your customers.
Our Mahwah cleaning company knows our customers and what it takes to make their facilities shine. We're the cleaning people that you won't mind hiring time and time again. Besides retail spaces; we also do banks, medical facilities, stadiums and other large commercial areas.
What Our Mahwah Customers Are Saying About Us
---
Moved into a new apartment and had them clean before moving. Very happy with the staff and their motivation to satisfy me. Will use them again!

---



Recent Articles
The Benefits Of Commercial Cleaning Service In Paramus

Let's face it, cleaning an office or commercial building is not a fun task. Yet we spend so much of our time at our workplace that it actually is a home away from home and it becomes even more important to clean. Some companies have their employees do various tasks as part of their job…

Read More

Residential Cleaning: The importance of Vacuum Maintenance in Paramus

Vacuums are utilized for all methods of Paramus residential cleaning. This is why it's important to learn about vacuum maintenance. Everything from the cleaning of your hardwoods to sweeping up dirt on the carpeting requires a working vacuum.The vacuum you own can become your best friend when properly maintained. This will ensure that the job…

Read More

If you are looking for a cleaning company in Mahwah, please call Meticulous Cleaning at 201-389-3393 or fill out our online request form.