Paramus Commercial Cleaning Services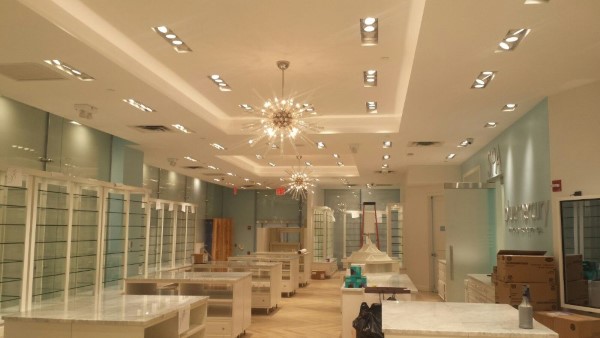 We believe that all commercial structures should remain clean. At Meticulous Cleaning, that's exactly what will happen as we offer Paramus commercial cleaning services that will help put your business back on the map. No one wants to shop in a dirty boutique or do business with someone that can't even afford to clean their floors. We have been around for over 6 years and want to become a part of your business as we're local and always ready to take on your cleaning projects.
At Meticulous Cleaning, we cater to your needs. We offer the highest quality of cleaning as we use top-grade materials. Our prices are sure to please and so are our cleaners. You'll get your money's worth whenever you hire our Paramus cleaning company for all of your commercial cleaning needs.
Office Cleaning
Are you the manager of your office and was put in charge to hire cleaners at night? We are here to rescue you from your boss as we even do the office cleaning. Using the latest cleaning technologies; we clean offices all over. Our Paramus commercial cleaning services are just what your office needs for better productivity.
Running a "Clean" Business
There is no reason why you shouldn't be running a clean business. It doesn't matter if you're running a restaurant or have a small jewelry store; you should have clean floors, windows that people can see into, and bathrooms that can be used without the fear of catching something.
Custodial Services We Provide:
Trash removal
Spot cleaning
Mopping
Dusting
Vacuuming
Building Maintenance
Your commercial building is an asset that others are envious of, that's if you keep up with it. The janitorial part of your business should only employ professionals. A clean and well-maintained building can provide you with years of use and also offers a healthy environment to work or conduct your business in.
Green Cleaning Techniques
We use green cleaning techniques which is why we are different from all the others. We focus on providing you with a healthy living environment because we care. Your business or office needs to stay upbeat so you continue to perform your business proficiently.
Retail and Other Commercial Spaces
We do retail spaces, restaurants, and many others at Meticulous Cleaning. We will come up with a plan of action and implement it into your commercial space. Because when you go with a cleaning company like ours; you're getting quality over anything else.
Come to Meticulous Cleaning today for an estimate and let our maids take care of your Paramus commercial cleaning services. You're only hurting your business by ignoring it.
Our Paramus Commercial Cleaning Experts Provide:
Cleaning services
Office cleaning
Commercial cleaning services
Professional cleaning services
Office cleaning service
Commercial cleaning
Commercial maid service
Office cleaning services
Commercial office cleaning
Recent Articles
5 Commercial Cleaning Tips You'll Want To Know In Paramus

Part of owning a New Jersey business is to be aware of how things should work. For instance, you don't want a commercial cleaning crew who doesn't understand the importance of sanitation and how to not contaminate other surfaces during cleaning. The more experienced your Paramus commercial cleaning company is, the more reliable they should…

Read More

How to Get the Best Commercial Cleaning Service Provider in Ridgewood

Professional commercial cleaning in Ridgewood is a lot different from residential cleaning because it usually means that you're working with more space and larger confines. Cleanliness plays a major role in commercial spaces as it deals with the public sector.It is also the image that you have developed for your business. No one wants to…

Read More

If you are looking for commercial cleaning services in Paramus then please call 201-389-3393 or complete our online request form.