Paramus Post-Construction Cleaning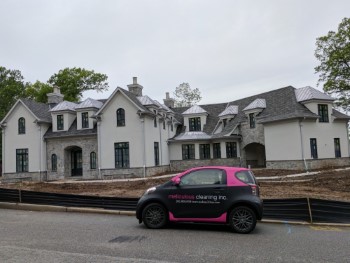 Meticulous Cleaning offers you services that can make your life seem simpler. We have customized solutions that are specifically geared towards your needs. If you are planning a remodel, call Meticulous Cleaning for help as we can take care of the Paramus post-construction cleaning part of it. Getting rid of the dust and debris can be challenging. This is normally the part where people bailout. There's usually too much cleaning associated with it. But, it is a job that needs to be done in order to obtain a healthy and safe environment.
Cleaning Breakdown
The process of this type of cleaning requires certain things. If they are not done, the job will remain incomplete. Home items need to be wiped down so the project looks picture perfect. Items such as the blinds and windows should be professionally wiped and all labels removed.
New Construction Cleaning
Construction often requires the use of a cleaning agency. Most contractors that bid on a construction job will often add Paramus post-construction cleaning as part of it. There are certain laws that require clean-up after construction begins. This avoids any environmental concerns as well as health hazards.
Benefits of Post-Construction Cleaning
All debris is removed
Vacuum and dusting is done
Waxing and buffing of floors
Windows and glass cleaned
Finding Dirt and Removing It
Dirt hides in lots of unknown places during construction and settling afterwords. No one wants the dirt to accumulate and that's why they hire us. We can find the dirt and quickly remove it as we know where it hides. It is an extremely messy job that only professionals should do.
Bathroom Cleaning
After a bathroom remodel you should be thinking about ways to make it look presentable. Sure it will look completely different than it did before, but the bathroom should be disinfected, wipe down the tile and tub, scrub and wipe down all bathroom fixtures and clean any glass enclosures.
Commercial & Residential Construction Clean-Up
There is only one difference between commercial and residential construction and that's the size. The size of the clean-up matters as we are equipped to do both. Those hiring a Paramus cleaning company should always make sure they have hired someone that possesses experience and the proper equipment.
Removing Hazardous Materials
Some types of clean-up require special measures to be taken. Glass and other sharp objects can become threats in these situations. This is why the clean-up requires a special level of skill and a great deal of knowledge. Not just anyone should be handling your remodel cleaning.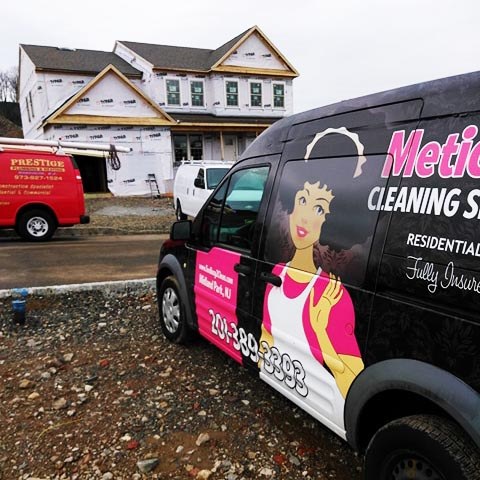 Don't keep dangerous materials around. Have them cleaned professionally through Paramus post-construction cleaning by Meticulous Cleaning. We can make the construction area of your home safer to work and play in after the job is done.
Our Paramus Post-Construction Cleaning Pros Provide:
Post-construction cleanup
Post-construction cleaning services
Construction cleaning
Professional cleaning services
After construction cleaning
New construction cleaning
Construction clean up
Post-construction cleaning
Cleaning services
Recent Articles
How Dusting Can Improve Your Household's Health

Dust can be more than a nuisance as it covers the surfaces in your Ramsey home. It can cause serious damage to your health, so hiring a cleaning company for residential cleaning services is a wise decision if you just can't find the time to dust regularly. Many homeowners are familiar with dust, but they…

Read More

Waste Disposal for Special Events: Cleaning Services in Wyckoff

Waste is something that a lot of people don't consider at special events but it's a large part of it. There's normally a lot to dispose of after an event no matter how big or small it is. This is why hiring someone to do special event cleaning services in Wyckoff is so important. Recycling…

Read More

If you are looking for post-construction cleaning in Paramus then please call 201-389-3393 or complete our online request form.