Paterson Cleaning Service For Residential, Commercial, & Industrial Customers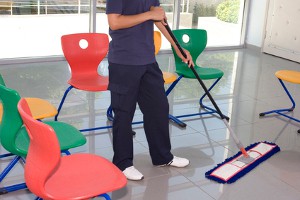 Gatherings with friends and family can be hectic. Just our daily lives can be filled with tasks and chores to do. When family or friends are coming over, most of us scurry around trying to get everything ready for visitors.
Keep in mind that you have help when you need it. Our cleaning services are available to Paterson homeowners and commercial business owners.
We can get everything ship-shape for you. There are a lot of things we can do to assist you. Our maid and janitorial service is second to none. We also handle industrial cleaning, post-construction cleaning, and special event cleaning.
Paterson House Cleaning
Commercial Cleaning In Paterson
Holiday Cleaning
Party Before & After Cleaning
Event Cleaning
Need Your Home In Paterson Cleaned?
Keeping a spotless home isn't easy. But it's important to keep on top of things so they don't get out of hand. If you need help keeping up with cleaning chores, we are ready and willing.
Carpet Cleaning
Bare Floor Cleaning
Dusting
Clean & Sanitize Bathrooms
Dishwashing & Drying
Take Out Trash
Clean House After Parties
Clean House For Parties
Seasonal Deep Cleaning
Commercial Cleaning For Paterson
A healthy business environment is important. Germs, flu, and viruses spread from hand to hand. One prime area for bacteria to thrive is in the bathrooms. We believe that commercial cleaning should always including sanitizing the bathrooms. We can help you keep them cleaned and sanitized.
Meticulous Cleaning offers full janitorial service to Paterson, so we can also take care of trash, dusting, vacuuming, and more. Give us a call to schedule an estimate today. You'll see that proper commercial cleaning doesn't have to break the budget.
Green Cleaning
Regular or One-Time Cleaning
Years As A Company In Commercial & Industrial Cleaning Retail, Restaurant, Offices, Warehouses, & More
What Our Paterson Customers Are Saying About Us
appreciates your feedback. Please give us more time to collect your reviews and they will be displayed below.
---
Recent Articles
The Benefits Of Commercial Cleaning Service In Paramus

Let's face it, cleaning an office or commercial building is not a fun task. Yet we spend so much of our time at our workplace that it actually is a home away from home and it becomes even more important to clean. Some companies have their employees do various tasks as part of their job…

Read More

Residential Cleaning: The importance of Vacuum Maintenance in Paramus

Vacuums are utilized for all methods of Paramus residential cleaning. This is why it's important to learn about vacuum maintenance. Everything from the cleaning of your hardwoods to sweeping up dirt on the carpeting requires a working vacuum.The vacuum you own can become your best friend when properly maintained. This will ensure that the job…

Read More

If you're looking for a cleaning company in Paterson, call Meticulous Cleaning at 888-979-9625, or fill out our online request form.