Ringwood, NJ Residential & Commercial Cleaning Services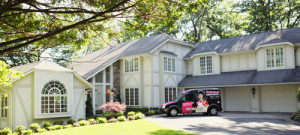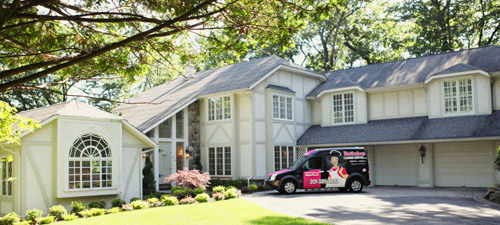 Battling all the indoor dust, grime, allergens, soil, and germs is a challenge. It takes regular cleaning to stay on top of it. That's just how it is when these elements get trapped indoors.
Whether it's a home or business, the indoor environment makes a big difference in how healthy we are. So many suffer from allergies, fatigue, and sickness because their environment isn't clean.
Not many people have the stamina or the free time to keep up with cleaning. That's where having a good maid service is important. But finding one that you can count on to do a good job isn't always easy.
If you need reliable residential or commercial cleaning service in Ringwood, call Meticulous Cleaning. Our experts can help you once a week, one time, or whenever you need it.
10 Years Quality Cleaning Service In New Jersey
We Supply Cleaning Equipment & Supplies
Extensively Trained Employees
Customized Cleaning Services
Flexible Scheduling
Commercial & Residential Cleaning
House Cleaning Maid Service For Ringwood
You have cleaning standards that aren't met by most cleaning services. Attention to detail is something most charge extra for. At Meticulous Cleaning, we do things others don't.
Call and let us customize your Ringwood house cleaning service today. You'll find our rates to be affordable and very competitive.
Commercial Cleaning Service In Ringwood
Meticulous Cleaning also cleans businesses in Ringwood. We clean businesses of virtually every type throughout Bergen and Passaic County, New Jersey. We have the customized service you need to fit your schedule and budget. Here are some of the common commercial cleaning services we provide.
Restroom cleaning & sanitizing
Restocking & Trash Removal
Cleaning Employee Lounge, Kitchen, Breakroom
Recycling Collection & Disposal
Vacuuming, Floor Cleaning
Floor Waxing & Polishing
Carpet Cleaning
Window Cleaning
New & Post Construction Clean Up
What Our Ringwood Customers Are Saying About Us
---
A top notched cleaning service. They are wonderful to work with and very accomodating. My home always looks and smells great when they are done. The crew are friendly, thorough, reliable,and most importantly...trust worthy. I have been a long time satisfied customer and highly recommend them.

---



Recent Articles
The Benefits Of Commercial Cleaning Service In Paramus

Let's face it, cleaning an office or commercial building is not a fun task. Yet we spend so much of our time at our workplace that it actually is a home away from home and it becomes even more important to clean. Some companies have their employees do various tasks as part of their job…

Read More

3 Great Reasons To Invest In A Professional Home Cleaning This Winter

If you are like most homeowners, you likely have a great deal going on around the house during this time of year, and while you might try to find the time for a bit of routine cleaning here and there, investing in an in-depth residential cleaning might be something you just decide to leave until…

Read More

If you're looking for a cleaning company in Ringwood, call Meticulous Cleaning at 888-979-9625, or fill out our online request form.