Professional Westwood Cleaning Company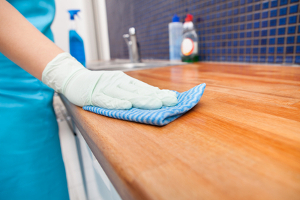 Due to the condition of most homes in New Jersey and companies; there is a need for a Westwood cleaning company to come in and clean thoroughly. At Meticulous Cleaning, that's exactly what we do. For several years, we have gone in to businesses, after closing and taken care of their cleaning from top to bottom.
We have a staff of highly trained cleaners who will meet your expectations and then some. We back up what we say and can prove it anytime. When you walk into your workplace, after we're through, you'll call us time and time again for commercial cleaning and may even hire us for your own benefit.
Since our start; the community has come to us for a little bit of everything including post-construction cleaning. This is a type of cleaning after a residential or commercial remodel where ther's dangerous things left behind and makes the work and living spaces a danger.
Residential House Cleaners in Westwood, NJ
Deep cleaning is a type of residential cleaning service to opt for if your house has not been maintained in some time. Deep cleaning involves a deeper level of cleaning, more supplies, and equipment. We can attack the following areas of your home so you get maximum exposure:
Living room
Bathroom
Window blinds
Shower stalls
If there is one Westwood cleaning company to call on it's ours. We maintain a level of professionalism that you will not find anywhere else. We are committed to your excellence and it shows when we're through. Call and have Westwood residential cleaning services done on your time and relax in comfort.
Westwood Commercial Cleaning Service
When it comes to Westwood commercial cleaning; our professional cleaners are thorough even at the simplest tasks. People take garbage for granted, but it's something, when accumulated, that can take over the office, especially the smell and not to mention pests that accompany garbage accumulation.
You will also get clean glass windows as well as a garbage free office. Clean windows don't have smudges all over them and look professional. There are some cleaning companies that don't do windows, but at Meticulous Cleaning; we do them and we clean them so clearly that you'll think they are new.
Come to us first. We may not come in the cheapest, but just knowing that ALL areas of your business are taken care of will put a smile on your face as you won't mind spending a little more. When you see all that our cleaners can do, you appreciate our commercial services.
So when seeking a Westwood cleaning company, who will get the cleaning done when you need them to; call Meticulous Cleaning and you'll always have it done right. Come to us today and save before you have to replace things because you neglected them.
What Our Westwood Customers Are Saying About Us
Meticulous Cleaning appreciates your feedback. Please give us more time to collect your reviews and they will be displayed below.
---
Recent Articles
5 Commercial Cleaning Tips You'll Want To Know In Paramus

Part of owning a New Jersey business is to be aware of how things should work. For instance, you don't want a commercial cleaning crew who doesn't understand the importance of sanitation and how to not contaminate other surfaces during cleaning. The more experienced your Paramus commercial cleaning company is, the more reliable they should…

Read More

3 Great Reasons To Invest In A Professional Home Cleaning This Winter

If you are like most homeowners, you likely have a great deal going on around the house during this time of year, and while you might try to find the time for a bit of routine cleaning here and there, investing in an in-depth residential cleaning might be something you just decide to leave until…

Read More

If you are looking for a cleaning company in Westwood, please call Meticulous Cleaning at 201-389-3393 or fill out our online request form.