Allendale Cleaning Company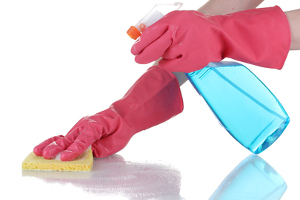 A clean home or business is important to everyone, but maintaining the cleanliness of any space can be difficult. Simple regular activity can lead to huge messes, and even if you're able to keep up with normal cleaning tasks, many parts of any building you own in Allendale will likely be overlooked and they become very dirty. Plus, after any sort of special event, the cleaning responsibilities can be much more intensive than they usually are.
At Meticulous Cleaning, we offer a number of different cleaning services that can be tailored to your exact needs. Whether you need monthly residential cleanings, weekly cleanings for office space, or one-time cleaning services for a special event, our professionals can offer you high-quality service that is specifically designed for your needs. And no matter how small or large the cleaning services you need are, we'll always provide you with the same level of quality workmanship.
Call us today to ask any questions you have about the services we provide, or to schedule your cleanings, and we'll be looking forward to working with you.
Residential Cleaning and Maid Services in Allendale
It's very important to you and your family that your home is clean and well-organized at all times. Sometimes, though, it just isn't practical for you to get all of the cleaning done on your own. Whether homeowners become too busy or too stressed to find the time for all of the cleaning, it's not unusual for them to not be able to keep their homes as clean and comfortable as they'd like—and no one is able to keep their home as clean as they'd like 100% of the time.
Our residential cleaning services are designed to take the responsibility of keeping your Allendale home totally clean off your hands, while still leaving you with a clean and comfortable living space. Our professional house cleaners will take care of every part of your home, from top to bottom.
Allendale Commercial Cleaning Services
There's constant wear and tear that can soil your office space, and unfortunately, you don't have the time to worry about it. Our professional cleaners can handle the cleaning of any kind of commercial property in Allendale, including:
Office Facilities
Healthcare Facilities
Fitness Centers
Education and Daycare Facilities
Manufacturing
Retail
Restaurants
Rather than just focusing on one type of commercial property, as many cleaning companies will, our professionals focus on providing high-quality, thorough cleaning services for all types of properties. We'll work with you to develop a schedule for the cleanings and ensure that you're getting everything you need from our services.
We also offer special event clean-ups, industrial site cleanings, and post-construction cleanings.
What Our Allendale Customers Are Saying About Us
"I just had my first 'house detox' with Meticulous. I thought they did a good job. 3 women in 3.5 hours. Very thorough…I especially appreciated the oven being cleaned, it is not a self cleaner and looks NEW! I found the women to be professional and courteous. The business is well-run and very professional. I am going to continue a bi-weekly service with them and hope they continue to do as well as they did the first time. In addition to the cleaning which is terrific, it is nice to work with people who take pride of ownership in their work and their business. Toobusytoclean? Try Meticulous!"
Elizabeth | Allendale, NJ
Recent Articles
Waste Disposal for Special Events: Cleaning Services in Wyckoff

Waste is something that a lot of people don't consider at special events but it's a large part of it. There's normally a lot to dispose of after an event no matter how big or small it is. This is why hiring someone to do special event cleaning services in Wyckoff is so important.Recycling is…

Read More

5 Commercial Cleaning Tips You'll Want To Know In Paramus

Part of owning a New Jersey business is to be aware of how things should work. For instance, you don't want a commercial cleaning crew who doesn't understand the importance of sanitation and how to not contaminate other surfaces during cleaning. The more experienced your Paramus commercial cleaning company is, the more reliable they should…

Read More

If you're looking for a cleaning company in Allendale, call Meticulous Cleaning at 888-979-9625, or fill out our online request form.