Alpine Cleaning Company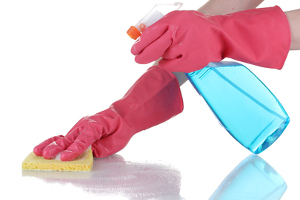 Everyone wants their home or business or to be a clean and comfortable place, but it's difficult to maintain the cleanliness of any space. With nothing more than regular activity, messes can quickly develop, and even if you're able to keep with regular cleaning tasks, there are many parts of any Alpine home or commercial property that go overlooked. Also, after any kind of event, cleaning responsibilities can get much larger.
At Meticulous Cleaning, we offer a wide variety of different cleaning services, and we tailor them all to your specific needs. Whether you need monthly cleanings for your home, weekly cleanings for a retail space, or a one-time cleaning for special event, our professionals can provide you with the highest quality services possible. And no matter what the size or scope of the job is, we'll always be ready and eager to tackle it.
Give us a call today with any questions you may have about our services, or to schedule your cleanings, and we'll be looking forward to assisting you.
Residential Cleaning and Maid Services in Alpine
You and your family need to your home to be a clean and well-organized place at all times. However, sometimes it's just not feasible for you to get all of the cleaning done yourself. Homeowners often become either too busy or too stressed to find the time for thorough cleanings, and their homes are often not as clean and comfortable as they'd like them to be (an no one's home is as clean they'd like to be 100% of the time).
The residential cleaning services that we offer at Meticulous Cleaning are designed to take that responsibility off of your hands and ensure that you always have a clean, comfortable, and attractive home in Alpine, no matter what life throws at you. Our professionals will do whatever takes to make sure every part of your home is thoroughly cleaned.
Alpine Commercial Cleaning Services
Office spaces, retail centers, and other commercial properties go through constant wear-and-tear, and unfortunately, you won't always have the time to worry about it. Our professional commercial cleaning experts can take care of any kind of building in Alpine you need our services for, including:
Office Buildings
Healthcare Centers
Fitness Centers
Education/Daycare Facilities
Manufacturing Centers
Retail Spaces
Restaurants
And more!
Many cleaning companies will focus on one single type of commercial property, but our professionals can provide high quality, thorough cleaning services for any type of property. We'll work with you to develop a schedule for the cleanings and ensure that you're getting everything you need from our services.
We also offer special event clean-ups, industrial site cleanings, and post-construction cleanings.
What Our Alpine Customers Are Saying About Us
Recent Articles
5 Commercial Cleaning Tips You'll Want To Know In Paramus

Part of owning a New Jersey business is to be aware of how things should work. For instance, you don't want a commercial cleaning crew who doesn't understand the importance of sanitation and how to not contaminate other surfaces during cleaning. The more experienced your Paramus commercial cleaning company is, the more reliable they should…

Read More

How to Get the Best Commercial Cleaning Service Provider in Ridgewood

Professional commercial cleaning in Ridgewood is a lot different from residential cleaning because it usually means that you're working with more space and larger confines. Cleanliness plays a major role in commercial spaces as it deals with the public sector.It is also the image that you have developed for your business. No one wants to…

Read More

If you're looking for a cleaning company in Alpine, call Meticulous Cleaning at 888-979-9625, or fill out our online request form.