Bergenfield Cleaning Company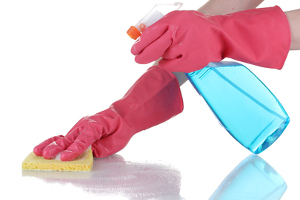 Everyone wants their home or business or to be a clean and comfortable place, but keeping up with the cleaning tasks of any property can be a frustrating endeavor. It doesn't take anything more than normal activity for major messes to develop, and even if you're able to keep up with normal cleaning tasks, many parts of any building you own in Bergenfield will likely be overlooked and they become very dirty.
At Meticulous Cleaning, we offer a wide variety of different cleaning services, and all of them can be customized to fit the precise cleaning needs that you have. No matter how frequently you need your property cleaned or how large or small your property is, our professionals can offer you high quality service that is specifically designed for your needs. And no matter what the size or scope of the job is, we'll provide you with the same level of high quality workmanship.
Give us a call today with any questions you have about the services we provide, or to schedule your cleanings, and we'll be looking forward to assisting you.
Residential Cleaning and Maid Services in Bergenfield
It's important to you and every member of your family that your home is clean, comfortable, and attractive. Sometimes, though, it just isn't practical for you to get all of the cleaning done on your own. Homeowners often become either too busy or too stressed to find the time for thorough cleanings, and no one keeps their home perfectly clean 100% of the time.
The residential cleaning services we offer at Meticulous Cleaning are designed to take that responsibility off of your hands while still leaving your Bergenfield home totally clean and comfortable, no matter what life throws at you. Our professionals will do whatever takes to make sure every part of your home is thoroughly cleaned.
Alpine Commercial Cleaning Services
Commercial properties need to take a lot of wear-and-tear, so regular cleanings are extremely important, you don't always have time to worry about it. Our professional commercial cleaning experts can provide services for any number of different kids of commercial properties in Bergenfield, including:
Office Facilities
Healthcare Facilities
Fitness Centers
Education and Daycare Facilities
Manufacturing
Retail
Restaurants
Many cleaning companies will focus on one single type of commercial property, but our professionals can provide high quality, thorough cleaning services for any type of property. We'll work with you to develop a schedule for the cleanings and ensure that you're getting everything you need from our services.
We also offer special event clean-ups, industrial site cleanings, and post-construction cleanings.
What Our Bergenfield Customers Are Saying About Us
Recent Articles
If you're looking for a cleaning company in Bergenfield, call Meticulous Cleaning at 888-979-9625, or fill out our online request form.