Bloomingdale Cleaning Company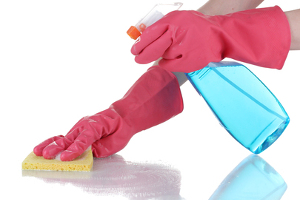 In 2006, Meticulous Cleaning was established in order to provide Bloomingdale residents and businesses with the highest quality cleaning services possible. Our professional cleaners and maids understand that it is difficult to keep up with routine cleaning tasks. We also know that if you have neglected to conduct routine cleaning on your property, it may seem impossible to get your property organized and tidy again. That is why our professional property cleaners are here to help you with all of your needs.
Call Meticulous Cleaning today if you are looking for a cleaning company in Bloomingdale. Our courteous and polite staff would be happy to assist you in any way that we can. We can answer any questions that you may have about our exceptional cleaning services. Our professionals would be excited to schedule your appointment today.
When you come home from a long day at work, the last thing that you want to do is to begin cleaning your home. Oftentimes, especially with kids around, it can seem like the cleaning chores are endless, and by the time you are done, another mess has occurred elsewhere in the house. In order to break this endless cycle of cleaning, you should call our professional cleaners for help.
At Meticulous Cleaning, our Bloomingdale professionals are available for all your residential cleaning needs. We conduct both routinely scheduled cleaning services as well as single-time large-scale cleaning tasks. Whether you just need help getting your home clean and organized or you need routine maid services, our professionals are here to help you keep your Bloomingdale home in the best state of cleanliness possible.
Bloomingdale Commercial Cleaning Services
In order for your property to be as profitable as possible, it is important that you keep your Bloomingdale business in the best condition possible. If you do not routinely clean your commercial property, you and your employees will suffer and be less productive than you should be. Even worse, your customers and clients will lose interest in your business.
At Meticulous Cleaning, our Bloomingdale cleaning professionals have the ability to keep your business in the best state of cleanliness. Our team can work on a routine cleaning schedule to ensure that your business is always presentable and productive. Here are just a few of the commercial properties our experts can help keep clean:
Office Facilities
Healthcare Facilities
Fitness Centers
Education and Daycare Facilities
Manufacturing
Retail
Restaurants
And More
What Our Bloomingdale Customers Are Saying About Us
Recent Articles
How Dusting Can Improve Your Household's Health

Dust can be more than a nuisance as it covers the surfaces in your Ramsey home. It can cause serious damage to your health, so hiring a cleaning company for residential cleaning services is a wise decision if you just can't find the time to dust regularly. Many homeowners are familiar with dust, but they…

Read More

The Benefits Of Commercial Cleaning Service In Paramus

Let's face it, cleaning an office or commercial building is not a fun task. Yet we spend so much of our time at our workplace that it actually is a home away from home and it becomes even more important to clean. Some companies have their employees do various tasks as part of their job…

Read More

If you need to hire a cleaning company in Bloomingdale, call Meticulous Cleaning at 888-517-3405, or fill out our online request form.