3 Great Reasons To Invest In A Professional Home Cleaning This Winter
---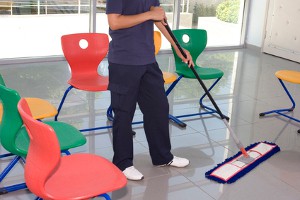 If you are like most homeowners, you likely have a great deal going on around the house during this time of year, and while you might try to find the time for a bit of routine cleaning here and there, investing in an in-depth residential cleaning might be something you just decide to leave until spring comes back around. While spring cleaning is important, it is important to be proactive at all times of the year in keeping your home clean, and the winter months are no exception. Keeping your home clean is an important task at all times of the year, but especially so during the winter. To help highlight why professional residential might just be something you should look into this winter, our team of professionals has taken the time to put together this short list detailing a few of the reasons that make this particular task so important during this time of year.
Your Home Is Closed-Up
As the temperatures continue to drop as we get further and further into the winter months, most homeowners are going to be making sure that their windows and doors are tightly closed at all times to ensure their heating system isn't working overtime to heat the air outside of their home. Because your home is likely going to be sealed up tight during the winter months, it means that your airflow is going to be limited, with most air just being trapped and recirculated throughout your home. This is a big deal when it comes to dust and other allergens, as they won't have anywhere to go. Investing in a professional residential cleaning this winter will help to ensure that most of these airborne contaminants are safely removed from the air inside your home, letting you and your family breathe a bit easier this winter season.
Entertain With Confidence
While winter might be the time for staying indoors, by no means does it mean you have to stay indoors alone. The winter months are the time of year where many homeowners open their homes to their friends and family in order to come together and celebrate, but if you are like many homeowners out there, your home might not be in the kind of shape you are comfortable with when it comes to entertaining guests. With a professional's residential cleaning, however, you can rest assured that your home will be looking its best by the time your guests arrive. We will come out and make sure that every aspect of your home is in top shape so you can focus more on actually entertaining your guests as opposed to making your home look presentable.
Reduce Pest Problems
You and your family aren't going to be the only ones this winter looking for a cozy space to escape the cold. Winter is a prime time of year for a number of household pests who are also looking to escape the cold, and your home might just provide them that perfect space they've been looking for. In order to keep these intruders from making themselves at home this winter, it helps to make sure that your home is clean and clear of many of the factors that make your home such an enticing option for these pests in the first place. With a professional residential cleaning, our team of experts can help you go through your home and clear away any messes or the like that might make your home a tempting target for pests this winter season.
If you are looking for professional residential house cleaning services in Paramus, give us a call today at 201-904-3428 or fill out our online request form.