5 Commercial Cleaning Tips You'll Want To Know In Paramus
---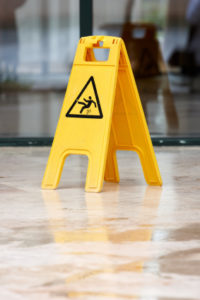 Part of owning a New Jersey business is to be aware of how things should work. For instance, you don't want a commercial cleaning crew who doesn't understand the importance of sanitation and how to not contaminate other surfaces during cleaning. The more experienced your Paramus commercial cleaning company is, the more reliable they should be.
And, they should be able to offer you additional cleaning services such as building maintenance, green cleaning, post-construction cleanup, and special event cleaning. This makes things easier when you need the extra help. Here are some commercial cleaning tips from our Paramus cleaning experts at Meticulous Cleaning to help you understand some of the services you may need.
Hiring A Commercial Cleaning Service
Talk to the commercial cleaning company in Paramus about what type of supplemental cleaning and regular maintenance they provide. This is the time to go over details as much as is possible because you need to know what to expect from them and what they charge for it. The estimate they provide should cover every detail, but the whole thing starts with a conversation where they find out what type of services you need. Ask questions and don't be shy because this is what they are there for. If you get an attitude, move on to someone else.
Why Buffing Or Burnishing Is Great For A Commercial Business
One of the biggest reasons to buff or burnish a floor is that the floor will need to be stripped and refinished less often. The maintenance will make your floors last longer too. You would do well to make it a part of your regular building maintenance. While spot cleaning, trash removal, mopping, dusting, and vacuuming are important, the hard floors need to be properly taken care of too.
How Often Should A Commercial Floor Be Buffed Or Burnished?
You can sweep, mop, vacuum and strip a hard floor and still not get that glossy shine until burnishing or buffing is done. But how often should you buff? In case you're wondering, burnishing equipment is heavier, so it gets a deeper shine. That's the main difference between it and buffing.
Generally, the more foot traffic, the more often the floor will need buffing. With high traffic, buff or burnish the floors once or twice per week. Floors with low foot traffic may only need this maintenance about once a month.
Commercial Post-Construction Cleaning Service
You may hear "No" over and over again if you try to hire a commercial cleaning service that will help you after a construction project. Don't give up. There are plenty of us out there that do post construction cleaning. This service is nice to have access to because then you don't have to hire a separate contractor. It's just a matter of finding what you need before you hire a commercial cleaning service.
Special Event Cleaning Services
Homeowners and business owners alike have special events from time to time. Whether it's a family get-together, an award's ceremony, or a special function, it is a lot of work to clean up afterward. With a commercial cleaning service who can help you with special event cleaning, all your bases are covered when something different is going on. The same is true with other services like post-construction cleaning.
Always Check On The Work They Did
It's easy to get comfortable with someone doing work for you. However, it's important to check up on the quality of the work from time to time. Whether you delegate someone to monitor their work or you do it yourself, be sure that you are getting what you pay for. It's all too easy for the cleaning to be done well at first and then go downhill from there. Check the bathrooms. Make sure they are cleaned and sanitized.
There should be no grime or even hand-prints on stall walls because they should have been cleaned. Floor corners, edges, and behind the commode should look good. Lean down and look under the rim of the toilets. A clean bathroom means they know what they're doing.
If you would like to learn more about Commercial Cleaning in Paramus, NJ or you need a reliable cleaning service, please call Meticulous Cleaning at 201-389-3393 or complete our online request form.