The Benefits Of Commercial Cleaning Service In Paramus
---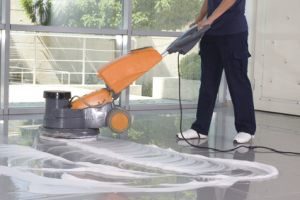 Let's face it, cleaning an office or commercial building is not a fun task. Yet we spend so much of our time at our workplace that it actually is a home away from home and it becomes even more important to clean. Some companies have their employees do various tasks as part of their job while others hire a professional cleaning service to take care of it.
There are plenty of advantages to getting professional results from a commercial Paramus cleaning company like Meticulous Cleaning. For one, your employees can work on more important things. For another, everything is kept up including trash removal, bathroom sanitization, vacuuming, mopping, buffing, and other important tasks.
It's good to have professional help to keep your commercial building in tip top shape. Here are some other benefits of hiring commercial cleaning services in Paramus.
What You Should Know About Employee Illness
You want to take care of you employees, as well as yourself. This can be especially important for anyone who suffers from allergies, asthma or other breathing-related conditions. These problems can lead to sinus and upper respiratory infections, especially when bacteria and viruses are present in the workplace.
If you want to take care of the health and well-being of your staff, the dirt, grime, dust, mildew and germs need to be cleaned away. This helps to cut down on the amount of sick time your employees use and makes for a safer environment. Illness can spread through enclosed work areas like wildfires.
A Clean Workspace Improves Employee Productivity
By now, there has been countless studies and research done on employee productivity that all come to the same conclusion – a cleaner workspace means more productive workers. A cluttered, disorganized, and dirty workspace is only distracting and depressing. Hiring a commercial cleaning service will ensure your staff feels valued, and in turn, they will be more focused and happier.
An Impressive Commercial Business Makes You Feel Better
What message do you want to convey to your prospective clients? If your commercial business isn't looking good, it's difficult to impress your clients, customers, or investors. And, you'll feel gloomier as you see everything slowly getting worse. From the individual customers to other businesses you may team up with, the cleanliness of your business is what makes the first impression. So make sure that your business looks sharp and makes you proud.
Commercial Cleaning Service Companies In Paramus
For commercial cleaning service in Paramus, the name to rely on is Meticulous Cleaning. Since 2006, we have been a top-rate competitor in the industry. We offer a superior level of cleaning services to Paramus and surrounding areas.
Our team offers flexible solutions for your commercial cleaning needs. Call today and tell us how we can help you keep your business clean and sanitized.
If you are looking for office cleaning in the Paramus area then please call 905-869-9410 or complete our online request form.