Clifton Cleaning Company Providing Commercial and Residential Services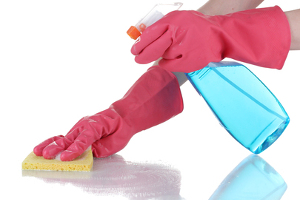 For the last decade, Meticulous Cleaning has proudly provided the highest quality cleaning services in the Clifton area. Our professional cleaners specialize in both commercial and residential cleaning services. We can assist you with a single clean-up task as well as routine schedule cleaning and maid services. In either event, we will work our hardest to maximize your satisfaction.
Call Meticulous Cleaning today if you need to hire a professional cleaning company in Clifton. Our courteous and polite staff would be happy to assist you in any way that we can. We would be glad to answer any questions that you may have about our expertly performed cleaning services. Our staff would be excited to schedule your cleaning appointment today.
Residential Maid and Cleaning Services in Clifton
In order for you and your Clifton family to enjoy your home to the utmost, it is important for you to keep your property clean. Oftentimes, this can seem like a daunting and difficult task. Keeping up with routine cleaning after work on the weekends can be a major hassle. The last thing you want to do with your free time is to clean your home.
At Meticulous Cleaning, our professional cleaners have the ability to help you with all your residential cleaning tasks. Our Clifton maids and cleaners can help you with a single house-cleaning project or with a routine cleaning schedule. With our help, you and your family can always enjoy the cleanest living spaces possible. We guarantee that you will be completely satisfied with our residential cleaning services.
Commercial Property Cleaning Experts in Clifton
In addition to providing the highest quality residential cleaning services, our Clifton professional property cleaners can help you with all your commercial property cleaning needs. In order for your commercial property to be as productive as possible, it is important for you to keep your business clean.
If your business is dirty, you, your employees, your customers, and your clients will all not enjoy being on your property. This means that you and your workers will be less productive and that your customers and clients will seek other alternate businesses.
At Meticulous Cleaning, our Clifton commercial property cleaners can help you keep your business in the cleanest state possible. We can schedule routine cleaning services that work with the unique nature of your business. With our help, you can always rest assured knowing that your property is always in a productive and inviting state of cleanliness.
What Our Clifton Customers Are Saying About Us
Recent Articles
If you need to hire a professional cleaning company in Clifton, call Meticulous Cleaning today at 888-517-3405, or fill out our online request form.