Closter, NJ Residential, Commercial & Industrial Cleaning Service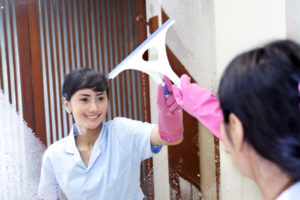 Cleaning a home or business is something no one wants to have to do unless they just love to clean. So many of us don't have the time to see to it that our environments are clean and healthy.
A good Closter cleaning service can take care of these needs for you. Meticulous Cleaning would love to earn your business.
Our cleaning experts know that a good reputation only comes about when taking the absolute best care of customers. Cleaning companies that are new to the industry don't provide the same sense of customer satisfaction as we can.
Our company was founded on honest and ethical service with hard work at every turn, which doesn't seem to exist in today's world very often.
We are always striving to go above and beyond your expectations and can't envision ever providing inferior service. Call us today for expert service at competitive rates.
Quality Service Since 2006
Professional Maid Service
House Cleaning
Commercial Cleaning
Industrial Cleaning
Busy Lifestyles Accommodated
Tailored Cleaning Service
Custom Quotes
Do You Need Help With House Cleaning In Closter?
Cleaning chores never seem to end. With our busy lives, it's so difficult to take time for anything other than surface cleaning. If you are finding it difficult to keep up with your household cleaning chores, Meticulous Cleaning is here for you. Call today and let's discuss the services you need. Choose the professionals who can truly get your home clean and sanitized properly.
Customized Cleaning Schedule
Construction Cleanup
High-Quality Work
Experienced Professionals
Commercial & Industrial Cleaning Service For Closter
Dirty business environments affect your employees and your bottom line. Whereas a clean environment will meet the functional and sanitation needs of the business.
Do you have a commercial or industrial business in Closter that needs the hand of a qualified cleaning crew? Are the bathrooms being sanitized properly? Is your current cleaning crew making you wonder whether they actually do anything but take out the trash?
Meticulous cleaning has a decade of experience in the Closter area in industrial and commercial cleaning. We have built a solid reputation as a quality cleaning service provider in New Jersey. Call us for a free, competitive estimate for the tailored services you need.
If you are looking for residential, commercial, or industrial cleaning services in Closter, please call 201-904-3579 or complete our online request form.