First Quality Cleaning Service For Cresskill, NJ Industrial, Commercial, & Residential Customers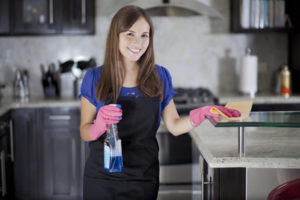 If it's time for you to call in a cleaning service for your Cresskill home, commercial business, or industrial space, choosing an experienced cleaning service who does thorough work is important. You also need a cleaning company who is flexible enough to handle your schedule requirements or custom cleaning needs.
You will have all that and more with Meticulous Cleaning. As a trusted Cresskill cleaning company, you can count on our services to be nothing less that first-rate. Our company was founded on honest and ethical service with hard work at every turn, which doesn't seem to exist in today's world very often.
We are always striving to go above and beyond our customer's expectations and can't envision ever providing inferior service.
For all your Cresskill home cleaning, industrial cleaning, and commercial cleaning, you can count on the experienced team at Meticulous Cleaning.
Quality Service Since 2006
Professional Maid Service
House Cleaning
Commercial Cleaning
Industrial Cleaning
Busy Lifestyles Accommodated
Tailored Cleaning Service
Custom Quotes
Industrial Cleaning For Cresskill
It's important for an industrial business to hire a cleaning service that understands industrial cleaning. This is important to protect your equipment, products, and work environment.
A warehouse can get quite dirty and grimy. When the industrial environment is dirty, the dust and dirt will circulate around the building clinging to everything including the lungs of your employees.
Call the experienced crew at Meticulous Cleaning for your Cresskill industrial business. We tailor our service to suit your needs.
Cresskill Commercial Cleaning
A less than impeccable commercial space could lead to losing clients as well as staff members. As the best Cliffside Park cleaning company around, we help take care of the tasks you shouldn't have to even think about.
If you choose our commercial cleaning professionals, you'll have the best results at competitive rates.
Customized Cleaning Schedule
Construction Cleanup
High-Quality Work
Experienced Professionals
Impeccable House Cleaning For Cresskill
One of the main reasons we have become Cresskill's favorite house cleaning service is our attention to detail. Homeowners shouldn't have to settle for less. Let us offer you a competitive quote today.
Custom House Cleaning
Competitive Prices
Efficient & Honest Service
What Our Cresskill Customers Are Saying About Us
Recent Articles
If you are looking for a cleaning company in Cresskill, NJ, please call 201-904-3470, or fill out our online request form.