Professional Cleaning Service For Dumont, NJ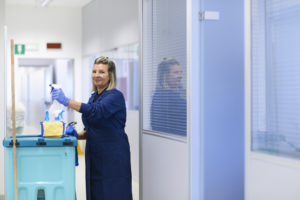 For some, cleaning is boring and tedious. For others, it's impossible to keep up due to busy schedules. For many, cleaning is best left to the professionals.
If you have a commercial or industrial business or a home that needs the attention of a professional Dumont cleaning service, call Meticulous Cleaning.
We have been serving customers in the area with exceptional cleaning service since 2006. We offer you the expertise you've been looking for. We can take care of a wide variety of essential cleaning tasks so you don't have to deal with it.
Call today and let us work out a cleaning program that's right for you, or ask us for a one-time cleaning. We know you'll choose us again and again!
Quality Service Since 2006
Professional Maid Service
House Cleaning
Commercial Cleaning
Industrial Cleaning
Busy Lifestyles Accommodated
Tailored Cleaning Service
Custom Quotes
Commercial & Industrial Cleaning Done Right For Dumont
Proper Industrial Cleaning -It's more important to have a clean environment within an industrial building than it is to have everything shining and sparkling. Meticulous Cleaning has the experience you need for industrial cleaning that focuses on the clean environment rather than aesthetics. Call today for service tailored to your needs.
Flexible Commercial Cleaning -Not every commercial business is the same, so it's important for you to have a cleaning service that meets your specific needs. You may need just dusting, vacuuming, and trash removal once a week or you may need more extensive service regularly. Our experts will work with you no matter your commercial cleaning needs. Just call today for a custom quote.
Looking For Help With House Cleaning In Dumont?
As a homeowner, the last thing you need is to deal with an inflexible cleaning service that can't meet your scheduling or service needs. Have you had trouble finding the right Dumont maid service?
Hiring the right professional cleaning company is vital because every homeowner has different cleaning needs and expectations. Some cleaning companies won't offer you flexible scheduling or meet your specific cleaning needs. This is why it's important to choose those who offer services like baseboard cleaning, windows, and more.
Expert Maid Service
Custom House Cleaning
Competitive Prices
Efficient & Honest Service
One-Time House Cleaning
Flexible Scheduled Cleaning
If you are looking for residential, commercial, or industrial cleaning services in Dumont, please call 201-904-3579 or complete our online request form.