Looking For A Residential or Commercial Cleaning Company In East Rutherford?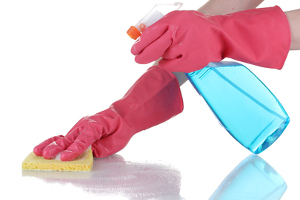 If you have a home or business located in East Rutherford, NJ and you are looking for a reliable cleaning service, call Meticulous Cleaning. We have been serving the area since 2006. We are a Paramus cleaning company who serves both residential and commercial customers in New Jersey.
Our services are extensive and thorough. We are professionals who offer the type of cleaning service you are looking for. We can sanitize, mop, carpet clean, vacuum, wipe down appliances, do dishwashing, seasonal deep cleans and more. Our services are flexible to suit your specific needs. So if you have something special in mind, just ask when you call.
Our professionals are highly skilled at all types of cleaning. You'll have fair prices and a good, honest-to-goodness clean. Call today with any questions or to get a quote. We'd love to help you keep your home or business looking great.
Residential Cleaning Services For East Rutherford
Cleaning chores never end, especially if you have a family. The younger the kids are, the more chores pile up. You're busy, they're busy, and so is your significant other. The laundry gets stacked, the bathrooms get grimy, and the dishes pile up.
Our professional cleaning crew can help you keep those household chores down to a minimum. We can set up a schedule for regular cleaning or come in and give your home a once-over with a one-time deep down clean. You deserve a little help today, don't you think?
Commercial Cleaning Services in East Rutherford
If you've been looking for a cleaning and janitorial service for your East Rutherford business, give our pros a call. We realize it's hard to find a good New Jersey cleaning company, but if you give us a shot to show you what type of service we offer, you'll be glad you did.
Proper cleaning involves sanitizing the bathroom and common areas of the workplace. It's important to sanitize so germs and viruses are kept at bay. This saves on employee sick time off and keeps production going as it should. Let us help you keep up those cleaning and janitorial chores no one else wants to do or has time for.
What Our Bergenfield Customers Are Saying About Us
Recent Articles
Local Cleaners Aid Cancer Patients

The American Cancer Society estimates that in 2011 there will be close to 750,000 first-time diagnoses of cancer in women over the age of 18.Meticulous Cleaning has partnered up with the "Cleaning For A Reason" foundation in the hope of helping local female cancer patients in need.A non-profit organization, Cleaning For A Reason works with…

Read More

Residential Cleaning: The importance of Vacuum Maintenance in Paramus

Vacuums are utilized for all methods of Paramus residential cleaning. This is why it's important to learn about vacuum maintenance. Everything from the cleaning of your hardwoods to sweeping up dirt on the carpeting requires a working vacuum.The vacuum you own can become your best friend when properly maintained. This will ensure that the job…

Read More

For professional residential or commercial cleaning service in East Rutherford, NJ, please call Meticulous Clean at 201-904-3579, or fill out our online request form.