Reliable Residential or Commercial Cleaning Company In Elmwood Park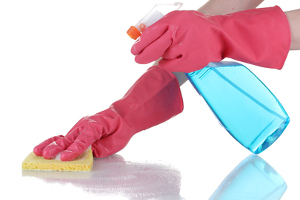 Cleaning is demanding physically, so not everyone can get it done properly. It also takes a focus on detail work, which isn't everyone's forte. Whether you don't mind to clean but don't have the time or you can't stand it, it must be done. The good news is that if you live or own a business in Elmwood Park, NJ, you have a great option by calling Meticulous Cleaning for help.
We are a New Jersey cleaning company who is ready, able, and willing to take care of your cleaning tasks. We are available for residential and commercial cleaning services. We offer a wide range of cleaning services, so let us know what you're looking for when you call our number below.
House Cleaning In Elmwood Park
Office Cleaning
Restaurant Cleaning
Retail Store Cleaning
Medical Facility Cleaning
Daycare cleaning
Educational Facility Cleaning
Move-In Cleaning
Post Construction Cleaning
Seasonal Deep Cleaning
and more
Elmwood Park House Cleaning Service
Your home is your castle. Unfortunately, with all the little soldiers and trustworthy guard pets running around, the castle can look more like the horse barn given enough time. If your chores are piling up and you need to feel queenly or kingly again, call Meticulous Cleaning.
We can offer you regular service, seasonal, or just a one-time deep clean. We also do cleaning for special events like holiday parties or dinner parties. We'll make sure everything is done so you get to enjoy yourself instead.
Commercial Cleaning Services in Elmwood Park
Commercial cleaning can involve heavier equipment and a higher skill level from the cleaning crew. Our cleaning and janitorial specialists have the skill and equipment to handle your commercial cleaning service in Elmwood Park with expertise.
We work hard to earn a reputation of trust in the communities where we live and work. We do this not only for our customer's sake and well-being but to earn our way to further our business goals. Our team is focused on the details. There's nothing like being able to trust your cleaning company to do their job. Call today to see why so many trust us as their Elmwood Park commercial cleaning service!
What Our Bogota Customers Are Saying About Us
Recent Articles
For professional residential or commercial cleaning service in Elmwood Park, NJ, please call Meticulous Clean at 201-904-3579, or fill out our online request form.