Reliable Residential or Commercial Cleaning Company In Emerson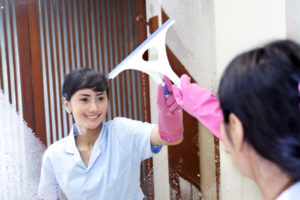 The grime, dust, dander, germs, stains, soil, and general untidiness can really get you down if it gets behind. Cleaning takes determination because it's a tough job.
If you're tired of bearing the load on your own or you just need some help this week, call Meticulous Cleaning. We would love to help you out whether it's one time, seasonally, or regularly.
Our highly skilled crew of expert cleaning professionals is available for both residential and commercial services in Emerson, NJ. We have a wide range of services to help you out and don't mind tailoring your service when you call. Let's work out a plan to get your home or commercial business in tip-top shape and then keep it that way!
Decade of Reputable Cleaning Service In New Jersey
We Supply Equipment & Supplies
Highly Skilled Cleaning Crew
Flexible Schedules
Commercial & Residential Cleaning Services
Emerson House Cleaning Service
Our New Jersey cleaning company can help you with cleaning service after the holidays, after you move, or after you remodel your home. We don't mind taking on the hard tasks for you so you can get on with more important things.
Spring is around the corner and sooner or later the holidays will roll around once again on the calendar. Are you ready for visitors, friends, barbeques, picnics, and holiday parties? If you need help getting the house in shape, we can be there for you.
Commercial Cleaning Services in Emerson
Professional cleaning services in Emerson are part of our specialty here at Meticulous Cleaning. We commonly handle cleaning and janitorial services for doctor's offices, business offices, medical facilities, schools, restaurants, and small businesses in the area.
If you give us a try, we're sure you're going to love the way we do business. Meticulous Cleaning is all about earning a great reputation that puts customers first. You'll find our service is reliable and trustworthy.
We hope you'll call today and give us the opportunity to offer you an estimate that will meet your commercial cleaning service needs in Emerson.
What Emerson Customers Say About Us
"When I heard about the Cleaning For A Reason Organization it was like a god sent gift. Meticulous Cleaning Services immediately called me to schedule our first complimentary cleaning. They have continued to service my home and is such a great deed what this company does in helping woman whom are battling cancer. I have been able to focus more on my health instead of the care of my home. Thank you!"
Cancer | Emerson, NJ
If you are looking for residential, commercial, or industrial cleaning services in Emerson, please call 201-904-3579 or complete our online request form.