Your Trusted Englewood Cliffs Cleaning Company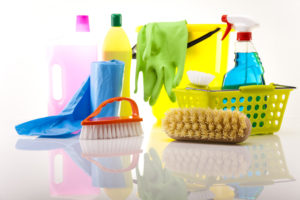 A clean house is a house that you'll be happy to return to every day, and to ensure your Englewood Cliffs home is as clean as can be, you need to call on Meticulous Cleaning. We will ensure your home looks spick 'n span from top to bottom thanks to our many great services:
Dusting
Mopping
Sweeping
General organization
And more!

We also offer commercial cleaning work to ensure your Englewood Cliffs business looks beautiful and presentable for employees and customers. Don't hesitate to call our cleaning company for all your residential and commercial cleaning needs.
Enjoy Our Residential Cleaning Services in Englewood Cliffs
Life is busy. Between work, school, kids, meals, and everything else life can throw at you, you may find yourself a bit short of the time you need to get your house in order. Consequently, you might find yourself subjected to living in a house that falls quite a bit short of where you want it to be in terms of cleanliness.
The good news is you don't have to suffer from a dirty house or try to wedge in time you don't have to clean it. Instead, you can always call our Englewood Cliffs cleaning team for our residential cleaning work. We'll get your house looking its best while you simply take care of all your other responsibilities.
Keep Your Business Looking Great with Our Commercial Cleaning Work
In the business world, appearances are everything. A beautiful business can bring customers in whereas an unsightly one can only deter them. So, it's important that you keep your business looking its very best at all times.
While it's certainly important to maintain a beautiful layout and paint job and that sort of thing for this purpose, it's just as important to maintain excellent cleanliness. To keep your Englewood Cliffs business as clean and appealing as can be, don't hesitate to call for our commercial cleaning services.
If you are looking for a cleaning company in Englewood Cliffs, please call Meticulous Cleaning at 201-904-3638 or fill out our online request form.