Excellent Cleaning Services from Our Fair Lawn Team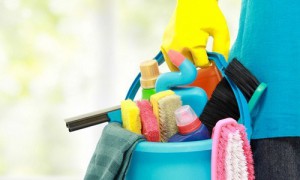 A clean home is a happy home, but do you have the time needed to keep your Fair Lawn home as clean as can be? If you don't you need to call Meticulous Cleaning. We will make sure your home is spotless from top to bottom thanks to the many great services we offer:
Vacuuming
Dusting
Sanitizing bathrooms
And more!
Your home is where you're bound to spend the majority of your downtime, and you need to make sure it will be a beautiful and pleasant place to spend all of that time. To ensure that it is, don't hesitate to call our Fair Lawn cleaning company for all your residential cleaning needs.
Unbeatable Cleaning Services for Your Fair Lawn Home
Life is busy, and oftentimes, it can be so busy that you can't possibly get in everything you need to in a single day, week, or even month. Unfortunately, as you push aside certain tasks to make room for more pressing ones, your home's cleaning may find itself on the cutting room floor (which is probably in need of a good vacuuming).
Of course, a dirty home doesn't make for a productive or even enjoyable life. Fortunately, you don't have to live with that headache or struggle to carve out time to clean it up. Instead, you can call our Fair Lawn team for residential cleaning. We'll get your home looking its very best and keep it looking that way so that you can keep focusing on the rest of your busy life.
Quality Commercial Cleaning Work from Our Expert Team
A dirty business is not necessarily poised to be a successful one. After all, many customers err on the visual side: If they see an attractive, well-kempt business, they're apt to patronize it whereas they may just walk by a poorly maintained one without a moment's hesitation.
To ensure yours is the kind of business that only brings in customers, you need to keep it looking clean and appealing. Don't have time to clean up? That's no problem: Our Fair Lawn team has the time! Call us today if you're looking to get your business looking its best with our commercial cleaning services.
If you are looking for a cleaning company in Fair Lawn, please call Meticulous Cleaning at 201-904-3638 or fill out our online request form.