A Fort Lee Cleaning Company You Can Depend On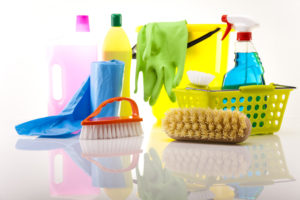 You're bound to spend the majority of your free time right in your Fort Lee area home and to fully enjoy that time, you need to call Meticulous Cleaning to keep it looking great. Our line of cleaning services will help to keep your home looking spic 'n span from top to bottom:
Vacuuming
Dusting
Sanitizing bathrooms
And more!
In addition to our residential cleaning services, we also offer commercial cleaning to help keep businesses in Fort Lee looking great. No matter what kind of cleaning services you're in the market for, you can depend on our expert cleaning company to get the work done right.
Enjoy a Beautiful Home with Our Residential Cleaning Services
Your home is your castle. You've put so much of your time, money, and energy into simply getting it. Now you need to put some of that same effort into maintaining it. Do you have the energy to do that, though? Perhaps not. Life is busy, after all, and you may not have the time or energy to clean your house as thoroughly as you might prefer.
If that's the case, you don't need to stress over a dirty house. Instead, you can call our experienced team for residential cleaning. We'll work hard to get your Fort Lee home looking its very best so that you can sit back and appreciate a beautifully clean home without putting in any effort.
Commercial Cleaning Services in the Fort Lee Area
In the business world, appearances are key since customers are bound to flock to an appealing business and shy away from an unsightly one. So, it's important to keep your business looking its best, and doing that involves keeping it as clean as can be.
Do you not have the time or manpower to clean up your business as it needs to be? That's no problem: Our Fort Lee team has the time and resources! Give us a call to enjoy our commercial cleaning work that will ensure your business always looks its very best.
If you are looking for a cleaning company in Fort Lee, please call Meticulous Cleaning at 201-904-3638 or fill out our online request form.