Professional Cleaning Services in the Franklin Lakes Area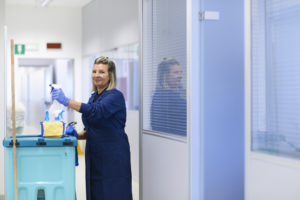 When you need professional cleaning services in the Franklin Lakes area, you need to call none other than Meticulous Cleaning. As our name suggests, we provide thorough cleaning work thanks to the many great services we offer:
Vacuuming
Dusting
Sanitizing bathrooms
And more!
Whether you're looking to get your home or business cleaned up, you can count on our Franklin Lakes cleaning company to provide the work you need. Give us a call today, and in no time, you'll be enjoying the best quality of cleanliness in your home or business, guaranteed.
Enjoy a Beautiful Home with Our Residential Cleaning Work
Life is busy, and unfortunately, this means you may have to put certain things on hold in order to handle more pressing matters. If one of these things you put on hold is your cleaning needs, you may wind up subjecting yourself to a less-than-desirable living condition.
If your busy schedule has left you with a home in such condition, you need to call our Franklin Lakes team today. With our residential cleaning work, we'll get your home looking its best and keep it looking that way so you can enjoy a beautiful living space no matter how busy you are.
Commercial Cleaning Work for Your Franklin Lakes Business
A beautiful business is poised to be a successful one, so you need to take every step you can to keep your business looking its very best. Unfortunately, you may find yourself a bit short of the time, resources, or manpower needed to keep your business as clean as it should be.
If you need your business to look its best, you need to keep it clean. When you find yourself unable to clean your business yourself, you need to call our Franklin Lakes team. We offer commercial cleaning work that will help keep your business looking its best so that it can be its most successful.
If you are looking for a cleaning company in Franklin Lakes, please call Meticulous Cleaning at 201-904-3638 or fill out our online request form.