Professional Garfield Cleaning Company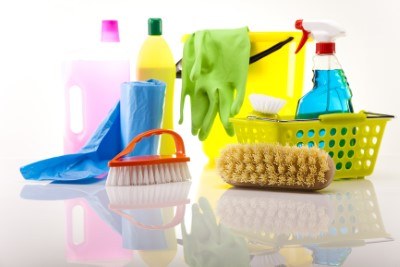 Our professional Garfield cleaning company knows what it takes to make our residential and commercial clients happy. We've worked hard since 2006 to provide the type of quality cleaning services we would want for our own homes and businesses. We want each and every Garfield cleaning job we handle to turn out exactly how you would expect it to.
We take great care of each project, whether large or small, making sure to follow the sanitation guidelines and not cutting corners. After all, we can't meet our client's expectations if we did.
If you're looking for a house cleaner or commercial cleaning company in Garfield and you'd like to schedule an appointment for an estimate, please don't hesitate to contact us.
Reliable House Cleaners in Garfield
Our Garfield house cleaners are fully trained in residential house cleaning. Our goal is to make your home ready for any activity you may have planned, whether it's to sit and relax by yourself or have tons of guests over for the holidays. Let our house cleaners whip your home into shape and keep it that way!
Garfield Commercial Cleaning & Janitorial
Meticulous Cleaning is a full-service commercial cleaning and janitorial company serving businesses of all types in Garfield, including industrial facilities. We have extensive knowledge of industrial cleaning, office cleaning, restaurant cleaning, and medical clinic cleaning.
Post Construction Cleaning
You may not know that you can call in a Post-Construction Cleaning crew to clean up the mess after remodeling or new construction. If your family or business is planning a project, don't hesitate to call us to reserve a time and day. We can remove debris and perform a number of different tasks to restore the construction area.
Special Event Cleaning in Garfield
Another specialized service we offer in Garfield is Special Event Cleaning. Once the party is over, the tedious chore of cleaning the space is left up to the host. Unfortunately, the host has already done everything possible to manage the event and is usually exhausted. We can make it easy on you by handling both your Pre-Event Cleaning as well as Post-Event Cleaning needs!
If you're looking for a professional Garfield cleaning company, call Meticulous Cleaning at 888-979-9625 or fill out our online request form.