Respected Hackensack Cleaning Company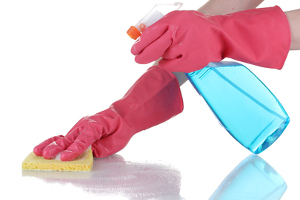 In order to get the right Hackensack cleaning company; you need to do some research. Look into the specialty cleaning from Meticulous Cleaning and have the services that you need to be done at prices that you can afford. We are the cleaners that make it easier to live in the home and work in office conditions.
Before we start a cleaning job; we take a lot into consideration. Things like the size of the facility are something that we look into because a home or office can be small or so big that there are a million little areas that need to be cleaned. In order to prepare for cleaning; it's vital to remember all the things that you need to be done.
Things such as clutter can determine the cost of our cleaning. You'll love all that we can do for you as we don't mind taking the extra time to make you happy. Our mission is to provide you with a top-grade cleaning service that you can be proud of and won't mind telling your friends and family about.
Residential House Cleaners in Hackensack, NJ
Has the garbage gotten to the point where it has accumulated into a mountain in your garage? You are going to start getting mice and other rodents that can cause health problems within the family. Call Meticulous Cleaning and we'll take out your garbage. We'll even do your dishes. How's that for a Hackensack residential cleaning service? You'll also get:
Spot cleaning
Remove your pets from our cleaning area
Make sure your children are safe
You can be sure that when you call our Hackensack cleaning company you will have the best service possible. There is no better cleaner than we are. Our services are highly sought after in commercial and residential settings all over the New Jersey community.
Hackensack Commercial Cleaning Service
Are you putting your business up for sale in Hackensack? If you are; we have great news for you as we clean real estate properties before someone moves in and afterward. No matter what you are going to use the property for; we can make sure that it is as clean as a whistle.
We do all areas of the property. Your baseboards will be wiped down, your carpets looking like new, and your shelves and blinds looking like they just came out of the box. Our Hackensack commercial cleaning services can make everything look new again. Come to Meticulous Cleaning as we clean the following rooms of your property:
Bathrooms
Kitchen
Basement
Our Hackensack cleaning company has exactly what it takes to make your business look clean again and safe to inhabit. Don't rely on anyone other than our cleaners. We will put your business back on the map.
What Our Hackensack Customers Are Saying About Us
Recent Articles
Waste Disposal for Special Events: Cleaning Services in Wyckoff

Waste is something that a lot of people don't consider at special events but it's a large part of it. There's normally a lot to dispose of after an event no matter how big or small it is. This is why hiring someone to do special event cleaning services in Wyckoff is so important.Recycling is…

Read More

Local Cleaners Aid Cancer Patients

The American Cancer Society estimates that in 2011 there will be close to 750,000 first-time diagnoses of cancer in women over the age of 18.Meticulous Cleaning has partnered up with the "Cleaning For A Reason" foundation in the hope of helping local female cancer patients in need.A non-profit organization, Cleaning For A Reason works with…

Read More

If you are looking for a cleaning company in Hackensack, please call Meticulous Cleaning at 201-389-3393 or fill out our online request form.