Haledon Cleaning Company Providing Exceptional Commercial and Residential Cleaning Services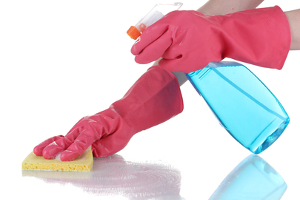 In 2006, Meticulous Cleaning was established in order to provide Haledon property owners with the highest quality cleaning services. Our maids and cleaning professionals provide services to both commercial and residential property owners. In every project we undertake, our goal is to maximize customer satisfaction.
Call Meticulous Cleaning today if you are looking for a professional cleaning company in Haledon. Our polite and knowledgeable staff would be happy to answer any questions that you may have about our expertly performed cleaning services. We can schedule your appointment today.
Residential Cleaning and Maid Services in Haledon
If you are looking for a little help around the house, you should consider hiring our Haledon maids and residential cleaning professionals. No matter how much we try, it always seems like the majority of our free time is spent cleaning up our homes. With the help of our residential cleaning professionals, you can spend this time doing what you want to do like spending quality time with your family.
At Meticulous Cleaning, our Haledon residential cleaners provide both single-time and routine cleaning services. In either event, after our cleaning services, we guarantee that you will be completely satisfied.
Commercial Cleaning Services in Haledon
At Meticulous Cleaning, our professional Haledon cleaners and maids are here to help you keep your business in the best condition possible. As a commercial property owner, you have an obligation to keep your business clean. If you fail in this effort, you and your employees will suffer. Even worse, customers and clients will be deterred from soliciting your products and services.
Our Haledon cleaning professionals have the knowledge, skill, and experience necessary to handle all your commercial property cleaning needs. We have a great deal of experience cleaning all of the following properties:
Office Buildings
Healthcare Facilities
Gyms and Fitness Areas
Education and Daycare Facilities
Industrial Buildings
Retail Areas
Restaurants
And More
Haledon Special Event Cleaning Services
When you are planning a special event in Haledon, you should always consider how you are going to manage cleaning up after the gathering or festivities. At Meticulous Cleaning, our Haledon cleaning professionals provide special-event cleaning services that can handle all of this for you. When you decide to conduct a special event like a wedding, party, reunion, charity event, or business meeting, you should hire our cleaning professionals to help you with the inevitable cleanup that comes after. With our help, you can ensure that your special-event is a resounding success.
What Our Haledon Customers Are Saying About Us
Recent Articles
How Dusting Can Improve Your Household's Health

Dust can be more than a nuisance as it covers the surfaces in your Ramsey home. It can cause serious damage to your health, so hiring a cleaning company for residential cleaning services is a wise decision if you just can't find the time to dust regularly. Many homeowners are familiar with dust, but they…

Read More

3 Great Reasons To Invest In A Professional Home Cleaning This Winter

If you are like most homeowners, you likely have a great deal going on around the house during this time of year, and while you might try to find the time for a bit of routine cleaning here and there, investing in an in-depth residential cleaning might be something you just decide to leave until…

Read More

If you need to hire a professional cleaning company in Haledon, call Meticulous Cleaning today at 888-517-3405, or fill out our online request form.