The Cleaning Company In Harrington Park You Can Trust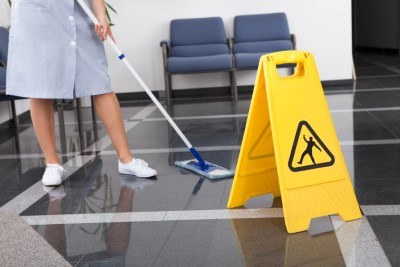 When it comes to your home or business, you no doubt run a tight ship in order to survive your busy schedule. Our Harrington Park cleaning company runs a tight ship too, simply because we want to be sure every detail is covered and that our clients can get the reliable service they expect.
Keeping on top of the latest sanitation methods, advanced tools, and customer expectations is just a part of running a tight ship. Additionally, we train our cleaning crews extensively, help them to stay at the top performance levels they should, and equip them with the durable tools and equipment of the residential and commercial cleaning trade.
Reliable House Cleaners in Harrington Park
Because our Harrington Park house cleaners are trained, equipped, and dedicated, we're able to handle your house cleaning needs both efficiently and thoroughly. We offer a flexible service that can be tailored to meet your specific house cleaning needs. Let's discuss a service that will put your house back together and help you to keep it that way!
Harrington Park Commercial Cleaning & Janitorial
Keeping a busy commercial property clean can be a daily task that somebody has to do. While some businesses prefer to let the staff do it, others take the load off their staff and hire a professional cleaning company who will get the job done more efficiently and reliably. If it's time to make that switch for your business, we'd love to offer you an estimate. We can help you to find ways to work within your budget.
Post Construction Cleaning
It's amazing what a mess construction can make, even if you're just going to remodel a small area. All of that drywall dust, pieces of wood chips, bent nails, and other debris has to be hauled away and the entire area restored to a clean condition. If you need help with Post-Construction Cleaning in Harrington Park, we have the skill and equipment to provide you with service. Let us make the process of remodeling or new construction easier on you!
Special Event Cleaning in Harrington Park
Whether it's your son's birthday party or a corporate event you're planning, you don't have to be left to clean up after the event yourself. Unfortunately, even volunteers might not stay or show up to help you with cleaning before the decorating starts. The good news is our Harrington Park cleaning company offers special event cleaning services! You can let us do the hard work instead!
If you're looking for a professional Harrington Park cleaning company, call Meticulous Cleaning at 888-979-9625 or fill out our online request form.