Your Expert Cleaning Company In Haworth, NJ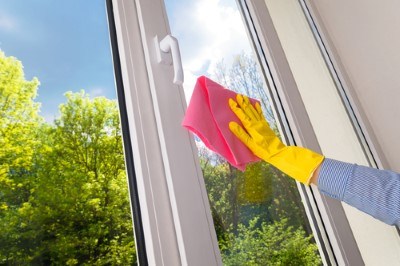 Wouldn't it be nice if you didn't have to worry about keeping a clean house or commercial business? There's no reason you shouldn't have access to an experienced and reliable Haworth cleaning company who offers a complete range of dependable residential and commercial services. Meticulous Cleaning is here to handle all your household and business cleaning tasks.
We've been the local cleaning company to choose since 2006 when we dedicated ourselves to offering the best quality service possible. We're working hard to build a legacy for our company as well as our own families by taking good care of each and every client who puts their trust in us.
Take a look at the services we can offer you and then give us a call for a quote. We think you'll find us flexible, willing, dedicated, and competitively priced!
Reliable House Cleaners in Haworth
When you clean your own house, you have a certain expectation as to how you want it to turn out. If you hire someone professionally, you expect at least that minimum standard, more than likely it's much higher. Meticulous Cleaning is the Haworth house cleaner to call for quality results you can depend on every time you choose our house cleaning services. We can meet your every expectation.
Haworth Commercial Cleaning & Janitorial
Since 2006, our Haworth cleaning company has helped local businesses of all kinds with their commercial cleaning and janitorial. We specialize in cleaning offices, daycares, restaurants, doctor's clinics, industrial facilities, and the commercial buildings of other businesses. Our service is tailorable to meet the specific cleaning needs of each client, so let's make an appointment for a consultation today.
Post Construction Cleaning
The quickest way to get a construction mess cleaned up after remodeling or renovating is to hire a Haworth cleaning company who offers Post Construction Cleaning. With the help of our professionals, you won't have a thing to worry about after the construction work is finished. We can haul away the construction debris for you and make sure everything vacuumed, dusted, and put back in order.
Special Event Cleaning in Haworth
Cleaning up after a holiday event, wedding, birthday party, or corporate event can be hard on everyone involved in putting all the details together to host the special occasion. Instead of dealing with the mess, you can have the help of our professional event cleaning team who will get the location of your event restored. Whether it's for your home and family, your business, or your corporation, we welcome projects of all sizes.
If you're looking for a professional Haworth cleaning company, call Meticulous Cleaning at 888-979-9625 or fill out our online request form.