Hawthorne Professional Cleaning Company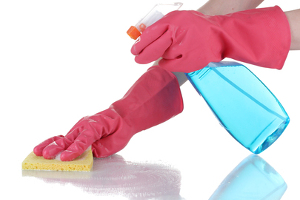 For the last decade, Meticulous Cleaning has proudly provided the highest quality cleaning services to the Hawthorne community. Our professional cleaners are dedicated to ensuring that everyone enjoys their homes and businesses to the utmost. With our help, you can always enjoy the cleanest living and work spaces possible. In this way, we can guarantee that you will be completely satisfied with all of our cleaning services.
Call Meticulous Cleaning today if you need to hire a professional cleaning company in Hawthorne. Our knowledgeable and polite staff would be happy to discuss any and all of your cleaning needs with you. We would be glad to answer any questions that you may have about our expertly performed cleaning services. Our staff can schedule your cleaning appointment today.
Hawthorne Residential Cleaning and Maid Services
When you come home from work, you should be able to enjoy your free time with your family. There is nothing worse than coming home to a dirty and disheveled space. Instead of cleaning your property when you should be relaxing, you should call Meticulous Cleaning instead.
Our residential cleaners and maids can help you keep your Hawthorne property in the cleanest state possible. We can help you with major cleaning projects to help you get your family home organized. Our maids can also schedule daily, weekly, and biweekly cleaning services for you. No matter what type of cleaning you need done, our Hawthorne professionals have the capability of accomplishing all of your cleaning goals.
Hawthorne Commercial Cleaning Services
In addition to providing high quality residential cleaning services, Meticulous Cleaning specializes in commercial cleaning services as well. Our Hawthorne cleaners and maids understand the importance of your business. In order to be as productive as possible, your commercial property must be clean and organized. In order to present a professional appearance to customers and clients, it is important for you to routinely clean your business.
At Meticulous Cleaning, our Hawthorne professionals can help you keep your business in the best condition possible. We specialize in cleaning all the following commercial properties:
Office Spaces
Educational and Daycare Facilities
Healthcare Buildings
Gyms and Recreation Areas
Retail Spaces
Industrial Facilities
And More
Special-Event Cleanup Services in Hawthorne
When you schedule a special event, it is important for you to consider how you are going to clean the area after the gathering is over. At Meticulous Cleaning, our Hawthrone professionals can help you clean up after a wedding, reunion, work gathering, conference, or charity event. We have the ability and experience to handle all of your special-event cleaning needs.
What Our Hawthorne Customers Are Saying About Us
Recent Articles
Local Cleaners Aid Cancer Patients

The American Cancer Society estimates that in 2011 there will be close to 750,000 first-time diagnoses of cancer in women over the age of 18.Meticulous Cleaning has partnered up with the "Cleaning For A Reason" foundation in the hope of helping local female cancer patients in need.A non-profit organization, Cleaning For A Reason works with…

Read More

3 Great Reasons To Invest In A Professional Home Cleaning This Winter

If you are like most homeowners, you likely have a great deal going on around the house during this time of year, and while you might try to find the time for a bit of routine cleaning here and there, investing in an in-depth residential cleaning might be something you just decide to leave until…

Read More

If you need to hire a professional cleaning company in Hawthorne, call Meticulous Cleaning today at 888-517-3405, or fill out our online request form.