Industrial Cleaning Services in Paramus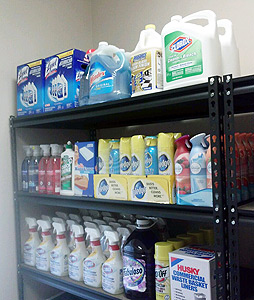 If your business depends on the efficiency of mechanical systems; you need to call Meticulous Cleaning in order to achieve optimal performance for the machines. We offer Paramus industrial cleaning services that will eliminate the dirt and prevent it from getting into the gears of your machinery. In an industry; you cannot afford a breakdown as that may end up costing you. So come to us and make a small investment into the future of your industry. Our services are so good they will ensure a smooth operation of your machinery.
Hiring Professionals
Commercial janitors, in an industrial setting, has the responsibility of cleaning and making sure that everything is fully operational. This is why it's important to hire a Paramus cleaning company that has the time, patience and expertise to make your power plant, industry, or factory a success. All of these places have specific needs.
Cleaning Procedures
On behalf of the industry owner; it is their responsibility to maintain their structure. In order to not interfere with productivity; you should hire someone that has skills and can work around the machinery and workers. Safety is also an important aspect of the job, especially in these settings which can present many dangers.
Benefits of Industrial Cleaning
Smoother machinery operation
Safety throughout the work place
Healthy working environment
Increase productivity and efficiency
Security
Security procedures are particularly important because it fits into the safety protocol during the cleaning operation. This is why security must be addressed in these situations. It helps to retain a level of professionalism and craftsmanship that only comes from having many years of expertise. Contact us about Paramus industrial cleaning services today.
Hazardous Machinery
When it comes to industry; it is normally based on heavy machinery. There are lots of dangerous machines that when not cleaned or properly maintained can lead to injury and death. This is why Meticulous Cleaning is here to help your factory. You mean a lot to the community as we want to be your cleaners of choice.
Differences Industrial Cleaning Can Make
It is extremely important for all businesses to be involved in some type of cleaning method whether it is wiping down tanks so they don't become corroded or making sure there's enough oil on a gear can make all the difference in the world. Without help; you will be prone to breakdowns and costly repairs.
Contact Meticulous Cleaning today and schedule an appointment for us to come out and attend to your industrial cleaning services in Paramus. You owe it to yourself, your machinery and your employees to provide a safe working environment. Don't miss out on this service.
Our Paramus Industrial Cleaning Experts Provide:
Industrial cleaning services
Commercial cleaning
Business cleaning services
Professional cleaning services
Industrial cleaning
Commercial cleaning services
Cleaning services
Office cleaning
Maid service
Latest Industrial Cleaning Projects
Newest Addition – Environmentally Friendly Washer & Dryer Powerhouse on Wyckoff Ave in Waldwick, NJ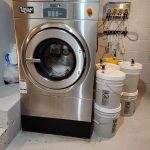 The newest addition to the Meticulous Cleaning Inc. team! Meet our bright new washer & dryer powerhouse! We are now laundering all our microfiber cleaning cloths allowing us even better quality control, functionality, and performance. Not to mention, this perfect wash is environmentally friendly too!
Read More
Recent Articles
3 Great Reasons To Invest In A Professional Home Cleaning This Winter

If you are like most homeowners, you likely have a great deal going on around the house during this time of year, and while you might try to find the time for a bit of routine cleaning here and there, investing in an in-depth residential cleaning might be something you just decide to leave until…

Read More

5 Commercial Cleaning Tips You'll Want To Know In Paramus

Part of owning a New Jersey business is to be aware of how things should work. For instance, you don't want a commercial cleaning crew who doesn't understand the importance of sanitation and how to not contaminate other surfaces during cleaning. The more experienced your Paramus commercial cleaning company is, the more reliable they should…

Read More

If you are looking for industrial cleaning services in Paramus then please call 201-389-3393 or complete our online request form.