Little Falls Commercial and Residential Cleaning Company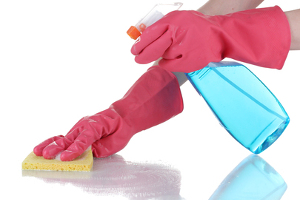 As a Little Falls property owner, you have an obligation to keep your home or business clean and organized. At Meticulous Cleaning, our Little Falls maids and cleaning professionals are here to help you with all of these tasks. We can help you clean your property so that you can spend more time on more important tasks. With our help, you can always feel confident that your home or business is as clean as possible.
Call Meticulous Cleaning today if you need to hire a professional cleaning company in Little Falls. Our courteous and polite staff would be happy to help you in any way that we can. Our experts can discuss any of your residential cleaning needs with you and can answer any questions that you may have about our expertly performed cleaning services. We would be excited to schedule your appointment today.
Little Falls Residential Cleaning and Maid Services
After you come home from work, you should be able to relax and enjoy time with your family. Too many people come home from work and immediately start conducting chores around the house. At Meticulous Cleaning, our Little Falls maids and cleaning professionals are here to handle all these mundane tasks for you.
If you have neglected cleaning your Little Falls home, it may seem like a daunting task to restore it to a state of cleanliness. At Meticulous Cleaning, our professionals can help you with all your major cleaning projects.
Also, our Little Falls cleaning professionals can help you with all your routine cleaning needs. Our maids can schedule routine cleaning services that are customized to your unique needs. With our help, you will not need to worry about cleaning your home again.
Commercial Property Cleaning Professionals in Little Falls
Keeping your Little Falls business clean is very important. If you do not clean your commercial property, the productivity and profitability of your business will suffer. Your employees will not enjoy working in a disorganized and cluttered space. Even worse, your customers and clients will begin to question the professionalism of your business and may seek products and services elsewhere.
At Meticulous Cleaning, our Little Falls property cleaners can prevent all of these negative consequences through our routine commercial cleaning services. We have the knowledge, skill, and experience to handle all of your commercial cleaning needs. Here are just a few of the commercial properties that we routinely clean:
Office Buildings
Healthcare Centers
Fitness Centers
Education and Daycare Facilities
Manufacturing
Retail Spaces
Restaurants
And More
What Our Little Falls Customers Are Saying About Us
Recent Articles
How Dusting Can Improve Your Household's Health

Dust can be more than a nuisance as it covers the surfaces in your Ramsey home. It can cause serious damage to your health, so hiring a cleaning company for residential cleaning services is a wise decision if you just can't find the time to dust regularly. Many homeowners are familiar with dust, but they…

Read More

How To Keep The House Tidy Between Cleaning Services When You Have Kids

Are you looking for tips about how to keep your Ridgewood house tidy between cleaning services? Does it seem like an impossible dream because you have a house full of kids? Take a look at these tips from our Ridgewood cleaning company that may offer you a good solution. Growing up with household rules isn't…

Read More

If you need to hire a professional cleaning company in Little Falls, call Meticulous Cleaning today at 888-517-3405, or fill out our online request form.