Trusted Midland Park Cleaning Company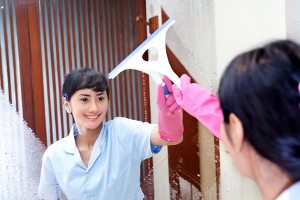 Is your home dirty and you are finding it hard to breathe lately? According to the EPA; the quality of most indoor areas is worse than that of the outside. If yours is continually getting worse, call our Midland Park cleaning company. We'll come to your rescue with residential as well as commercial cleaning.
Your home should remain free of harmful bacterial growth and dust that causes allergens. Why rely on a doctor to get you through another day whenever you can call cleaners that will get you through another year? We will make your home free of those problems and so much more.
Call us and you'll see why people have been using us all over New Jersey since 2006. It's our goal to make your home, office, condo, and small business clean and free of harmful pollutants. The last thing that you need is to develop allergies when you hadn't had them before.
Residential House Cleaners in Midland Park, NJ
Our feather dusters and vacuums are our best friends as we rely on them to get us through residential cleaning efficiently. We offer routine cleaning that we are able to perform weekly, daily, monthly, or yearly. It all depends on how messy your home is as well as your needs. We provide the following Midland Park residential cleaning services to you:
Scrubbing
Sweeping
Deep cleaning
If you don't want to come home to a messy room any longer, give us a call. No more will you have to stress about hurrying home and having to finish the dishes along with doing a load of clothing so your children have something to wear tomorrow. We can take that stress off and keep it off. Call our Midland Park cleaning company today.
Midland Park Commercial Cleaning Service
Lobby and entranceway cleaning is included in our Midland Park commercial cleaning service. Over the years; we have completed a lot of cleaning jobs that have entailed lobbies and entryways. These are normally the places that get the dirtiest as they are highly trafficked on a daily basis.
Clean metal railings and other interior hardware makes for a perfect presentation and builds your name as well as your brand. let us disinfect your reception area and start getting the business that you have wanted all along. We also do windows, floors, and bathrooms.
You count on your clients, customers, and employees in order to make your business more of a success. If they walk into a dirty lobby, they will quickly resort to seeking out another similar business. But- if they walk into one that has been kept up with; they will retain your services. It's that simple!
Call to see what our Midland Park cleaning company can do for you. We are the ones to trust in the community for cleaner homes and businesses. Contact us and have an evaluation done by our pros.
Latest Cleaning Projects
It's Time To Make The Donuts! – Professional Post Construction Cleaning Project in Midland Park, NJ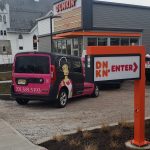 We welcomed Dunkin Donuts of Midland Park, NJ in April. They were ready to make the donuts after a detailed post-construction cleaning performed by our crews who are well-trained in the art of removing fine dust!
Read More
Recent Articles
The Benefits Of Commercial Cleaning Service In Paramus

Let's face it, cleaning an office or commercial building is not a fun task. Yet we spend so much of our time at our workplace that it actually is a home away from home and it becomes even more important to clean. Some companies have their employees do various tasks as part of their job…

Read More

How To Keep The House Tidy Between Cleaning Services When You Have Kids

Are you looking for tips about how to keep your Ridgewood house tidy between cleaning services? Does it seem like an impossible dream because you have a house full of kids? Take a look at these tips from our Ridgewood cleaning company that may offer you a good solution. Growing up with household rules isn't…

Read More

If you are looking for a cleaning company in Midland Park, please call Meticulous Cleaning at 201-389-3393 or fill out our online request form.