Your Dependable Cleaning Company in Montvale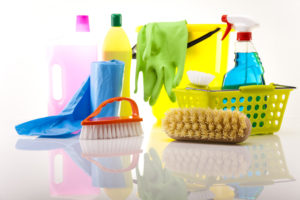 If you don't have the time or energy to keep your Montvale home or business cleaned up, you may want to call on the help of a professional cleaning company. Should you be in the market for such a company, you need to look to none other than Meticulous Cleaning. Our experienced cleaning company offers a line of top-rated services that are guaranteed to keep your area looking spotless, no matter what kind of area that may be:
Residential cleaning
Commercial cleaning
Industrial cleaning
Post-construction cleaning
Special event cleaning
Residential Cleaning Services to Make Your Montvale Home Stand Out
Your home is where you and your loved ones are bound to spend the great majority of your downtime, and you need to make sure it's a completely enjoyable place to spend all of that time. That's why you need to strive to keep it as clean as can be. After all, a dirty living area is an unpleasant living area. In fact, a messy home can lead to issues such as a lack of motivation and a general "down" feeling.
If you don't think you have the time or even just the drive to keep your Montvale home as clean as it should be, you need to give us a call. We offer residential cleaning work to keep your home looking its very best at all times. You can schedule us for routine cleaning work that will ensure your home remains spick N span, and by doing so, you can maintain the most pleasant home life possible.
Enjoy the Great Benefits of Our Commercial Cleaning Work
You should always strive to maintain a clean workplace. Otherwise, you and your team members may feel your positivity mindset, and even productivity begin to slip—a problem that is never good for your company. So, make sure you keep your Montvale workplace positive and productive by keeping it clean with our commercial cleaning work. You'll enjoy the many great benefits this work can offer:
A more presentable place of business will help to attract more customers
Less clutter will allow your employees to work more efficiently
You'll enjoy a more positive and enjoyable workplace
Take the Stress out of Your Special Events with Our Cleaning Services
If you've planned a special event, you may not be able to enjoy the festivities if you spend your time dreading the large-scale cleanup work that's bound to follow. Fortunately, you don't need to stress about your special event cleanup. Instead, you can look to our Montvale team to handle the work for you!
If you are looking for a cleaning company in Montvale, please call Meticulous Cleaning at 201-904-3428 or fill out our online request form.