Your Dependable North Arlington Cleaning Company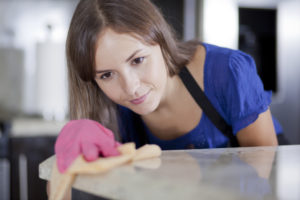 If you're looking for a dependable cleaning company to help maintain your home or business in the North Arlington area, you need to look to Meticulous Cleaning. We are an experienced cleaning company, and we make it our mission to provide quick work and stunning results, no matter what kind of cleaning service you're in need of. Call us today if you're looking for any of the services that we proudly offer:
Residential cleaning
Commercial cleaning
Industrial cleaning
Post-construction cleaning
Special event cleaning
Take the Stress out of Your Life with Our Residential Cleaning Services
Maintaining a clean home can be hard when you try to do so while also raising a family, holding down a job, and handling everything else in your life. Unfortunately, being unable to clean your home can lead to other problems since a dirty home will negatively affect your energy levels and overall mood. When it gets dirty enough, your home may leave you feeling demotivated for everything else you need to handle in your life.
If you don't have the time or energy to keep your North Arlington home as clean as you want, you need to look to the local pros at Meticulous Cleaning. We offer residential cleaning services to help maintain your home when you find yourself unable to do so to the best of your abilities. Give us a call today to schedule a house cleaning, and before you know it, you'll be enjoying a beautiful, motivating living area once more.
Commercial Cleaning to Make Your North Arlington Business Stand Out
If your North Arlington workplace has become dirty and cluttered, you're bound to notice a dip in your employees' productivity and output. This problem can, of course, affect your company's bottom line in a bad way, so you'll want to have it rectified ASAP. For a quick fix, get a quick and thorough cleaning from us. You'll love all the great advantages that this work has to offer:
A more presentable place of business will help to attract more customers
Less clutter will allow your employees to work more efficiently
You'll enjoy a more positive and enjoyable workplace
Special Event Cleaning Work That You Can Count On
A special event may create big fun and memories for everyone involved, but it also creates a big mess—one which may be too big for you to clean all on your own or even with a team. If you think a special event cleaning is out of your depth, you need to give our North Arlington team a call. We'll handle your special event's cleaning needs in no time at all so you can just relax and enjoy the day with everyone else.
If you are looking for a cleaning company in North Arlington, please call Meticulous Cleaning at 201-904-3428 or fill out our online request form.