Paramus Post-Construction Cleaning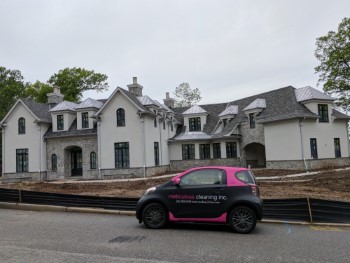 Meticulous Cleaning offers you services that can make your life seem simpler. We have customized solutions that are specifically geared toward your needs. If you are planning a remodel, call Meticulous Cleaning for help as we can take care of the Paramus post-construction cleaning part of it. Getting rid of the dust and debris can be challenging. This is normally the part where people bail out. There's usually too much cleaning associated with it. But, it is a job that needs to be done in order to obtain a healthy and safe environment.
Cleaning Breakdown
The process of this type of cleaning requires certain things. If they are not done, the job will remain incomplete. Home items need to be wiped down so the project looks picture-perfect. Items such as the blinds and windows should be professionally wiped and all labels removed.
New Construction Cleaning
Construction often requires the use of a cleaning agency. Most contractors that bid on a construction job will often add Paramus post-construction cleaning as part of it. There are certain laws that require clean-up after construction begins. This avoids any environmental concerns as well as health hazards.
Benefits of Post-Construction Cleaning
All debris is removed
Vacuum and dusting is done
Waxing and buffing of floors
Windows and glass cleaned
Finding Dirt and Removing It
Dirt hides in lots of unknown places during construction and settles afterward. No one wants the dirt to accumulate and that's why they hire us. We can find the dirt and quickly remove it as we know where it hides. It is an extremely messy job that only professionals should do.
Bathroom Cleaning
After a bathroom remodel you should be thinking about ways to make it look presentable. Sure it will look completely different than it did before, but the bathroom should be disinfected, wipe down the tile and tub, scrub and wipe down all bathroom fixtures and clean any glass enclosures.
Commercial & Residential Construction Clean-Up
There is only one difference between commercial and residential construction and that's the size. The size of the clean-up matters as we are equipped to do both. Those hiring a Paramus cleaning company should always make sure they have hired someone that possesses the experience and the proper equipment.
Removing Hazardous Materials
Some types of clean-up require special measures to be taken. Glass and other sharp objects can become threats in these situations. This is why the clean-up requires a special level of skill and a great deal of knowledge. Not just anyone should be handling your remodel cleaning.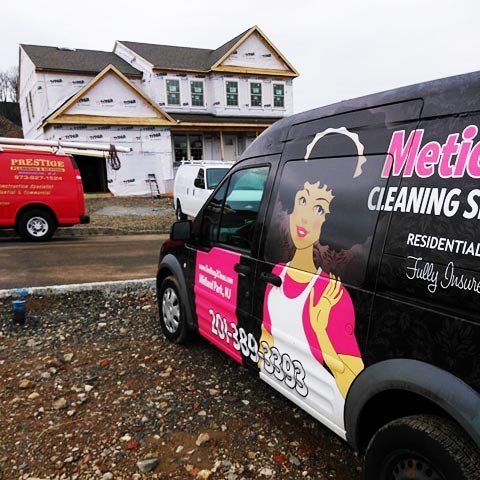 Don't keep dangerous materials around. Have them cleaned professionally through Paramus post-construction cleaning by Meticulous Cleaning. We can make the construction area of your home safer to work and play in after the job is done.
Our Paramus Post-Construction Cleaning Pros Provide:
Post-construction cleanup
Post-construction cleaning services
Construction cleaning
Professional cleaning services
After construction cleaning
New construction cleaning
Construction clean up
Post-construction cleaning
Cleaning services
Latest Post-Construction Cleaning Projects
Knowledgeable Post Construction Cleaning in Edison, NJ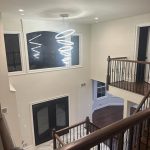 Our crew performed a post construction cleaning in Edison, NJ for Diamond Construction. They spent a full day uncovering the beauty of this gorgeous 3200 sqft, 4 bed, 4 bath new-build home.
Read More
Thorough Post Construction Cleaning for New Build on One Franklin Turnpike in Waldwick, NJ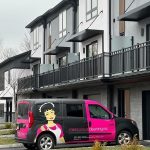 We recently completed a post-construction cleaning project for a builder and long-time client Pat Pianelli of MPM Associates. Our specialized crew worked to ready nine townhomes with a combined approximate square footage of 27,000 at One Franklin Turnpike in Waldwick. This cleaning left each new build free of all fine post-construction dust.
Read More
Newest Addition – Environmentally Friendly Washer & Dryer Powerhouse on Wyckoff Ave in Waldwick, NJ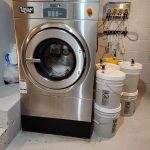 The newest addition to the Meticulous Cleaning Inc. team! Meet our bright new washer & dryer powerhouse! We are now laundering all our microfiber cleaning cloths allowing us even better quality control, functionality, and performance. Not to mention, this perfect wash is environmentally friendly too!
Read More
It's Time To Make The Donuts! – Professional Post Construction Cleaning Project in Midland Park, NJ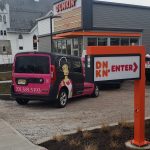 We welcomed Dunkin Donuts of Midland Park, NJ in April. They were ready to make the donuts after a detailed post-construction cleaning performed by our crews who are well-trained in the art of removing fine dust!
Read More
Post Construction Store Cleaning in Woodbury, NY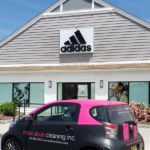 Our post-construction crew performed a Post Con Clean for Adidas at Woodbury Commons, NY. This involved several crew members cleaning and wiping every square inch of the facility.
Read More
---
Post Construction Cleaning Service in Waldwick, NJ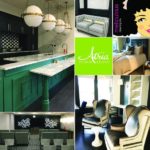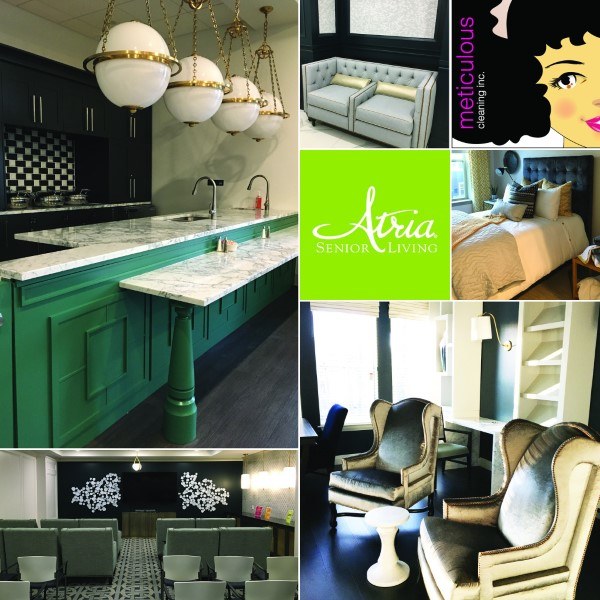 Meticulous Cleaning Inc. is thrilled to work locally with Atria Senior Living in Waldwick, cleaning their beautiful new space. We welcome Atria and their new senior residents to town!
Read More
Recent Articles
How To Keep The House Tidy Between Cleaning Services When You Have Kids

Are you looking for tips about how to keep your Ridgewood house tidy between cleaning services? Does it seem like an impossible dream because you have a house full of kids? Take a look at these tips from our Ridgewood cleaning company that may offer you a good solution. Growing up with household rules isn't…

Read More

The Benefits Of Commercial Cleaning Service In Paramus

Let's face it, cleaning an office or commercial building is not a fun task. Yet we spend so much of our time at our workplace that it actually is a home away from home and it becomes even more important to clean. Some companies have their employees do various tasks as part of their job…

Read More

If you are looking for post-construction cleaning in Paramus then please call 201-389-3393 or complete our online request form.