Efficient Pasaaic Cleaning Company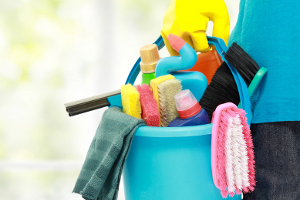 If there's anything that our Pasaaic cleaning company can do for you, give Meticulous Cleaning a call. We are the cleaning contractor that people have been coming to in the community since 2006. We are still going stronger today more than ever as we offer post-construction and residential cleaning services.
All of our staff is highly trained and adheres to the code of our ethics. We want to keep your home or business as clean as it can be and make it stay that way. There's no need to call anyone else for cleaning when we got your back. We're fast, reliable, and our techs are punctual.
No more will you walk on dirty carpeting, drink out of cups that are questionable, or wash your hands in a sink that looks like a crime scene took place in it. Our cleaners want to make your life more convenient so that you can go back to focusing on things that you need to.
Residential House Cleaners in Pasaaic, NJ
Having your home cleaned before you move is mandatory in order to get the security deposit back. So many renters fail to do this only to end up NOT getting their money back. Meticulous Cleaning can come clean your home before you leave for good and put you in good standings with your landlord for future references. Some of the Pasaaic residential cleaning services we provide are:
Clean/dust ceiling fans
Clean oven/stove top
Wipe down baseboards
When you hire our Pasaaic cleaning company; you are getting peace of mind back just knowing that you left your home in good shape as that is a reflection of who you are. Let us do the dirty work so you can pack and unpack your belongings in your new home.
Pasaaic Commercial Cleaning Service
Office cleaning , in New Jersey, consists of conventional cleaning such as washing out coffee pots, wiping down conference room tables, vacuuming the floors, and making sure there is toilet paper in all the stalls. We charge based on the size of the job as well as your Pasaaic commercial cleaning needs.
We will provide you with a lot of different options so you have choices and various price ranges. You don't need the same cleaning type as the office across the street as you are two different entities. Everyone's needs are different from one another and we want to cater to yours.
Don't call on any other cleaning contractor as we have been around since 2006. We're the ones that you can depend on to get the job done right away and perfectly. We focus on cleaning and stay until the job is done right because if you're not happy then we aren't either.
There are lots of Pasaaic cleaning companies who claim they can deliver the same quality of cleaning that we do. But-we are the ones who can prove quality cleaning along with our craftsmanship.
What Our Pasaaic Customers Are Saying About Us
Recent Articles
How To Keep The House Tidy Between Cleaning Services When You Have Kids

Are you looking for tips about how to keep your Ridgewood house tidy between cleaning services? Does it seem like an impossible dream because you have a house full of kids? Take a look at these tips from our Ridgewood cleaning company that may offer you a good solution. Growing up with household rules isn't…

Read More

How Dusting Can Improve Your Household's Health

Dust can be more than a nuisance as it covers the surfaces in your Ramsey home. It can cause serious damage to your health, so hiring a cleaning company for residential cleaning services is a wise decision if you just can't find the time to dust regularly. Many homeowners are familiar with dust, but they…

Read More

If you are looking for a cleaning company in Pasaaic, please call Meticulous Cleaning at 201-389-3393 or fill out our online request form.