Pompton Lakes House & Commercial Cleaning Services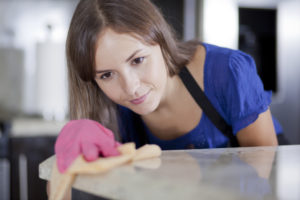 If you're tired of Pompton Lakes cleaning services that don't get the job done or overcharge you, call Meticulous Cleaning. We have fair prices and do excellent work.
Our company began small ten years and have sense grown tremendously. We are proud of our work and it shows. Call today to find out why so many trust us with all their cleaning needs.
Residential Maid Service
Commercial Janitorial Service
Industrial Cleaning Service
Post-Construction Cleanup
Seasonal Deep Cleans
Flexible Service Tailored For You
Residential Cleaning For Pompton Lakes
If your vacuuming needs to be done regularly but you can't or don't want to do it yourself, we are here. We can take care of all types of house cleaning tasks to keep your home tidy. Or, we can schedule a one-time clean or a seasonal deep clean. You can count on our quality work every time.
We stand by our name –Meticulous Cleaning. You won't find the cleaning details skipped over or ignored. When you ask us to do a certain service, we get the job done right.
Commercial Cleaning In Pompton Lakes
If you have commercial office space or another type of business in Pompton Lakes, our janitorial services are just a phone call away. We tailor our service to meet your cleaning requirements and scheduling.
Doctor's Offices
Urgent Care Facilities
Car Dealerships
Flooring Showrooms
Warehouses
Offices
Retail Shops
and more
Post Construction Clean Up In Pompton Lakes
Clean up has to be done after construction. Even small jobs can produce enough dust and debris to cover everything. One of the worst substances is the dust from drywall. It's a fine, chalky dust that coats everything.
Our crew will get the post-construction clean up done for you. Whether you are remodeling your home or business, let us take care of the leftover mess. Call today for a custom quote.
What Our Pompton Customers Are Saying About Us
Recent Articles
If you're looking for a cleaning company in Pompton, call Meticulous Cleaning at 888-979-9625, or fill out our online request form.