Dedicated Ramsey Cleaning Company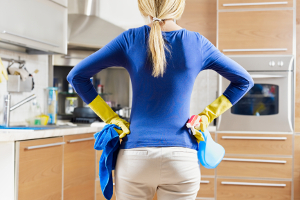 If you have a local business and want to hire a Ramsey cleaning company; you can always turn to Meticulous Cleaning for assistance as we do special event cleaning and others. Special events are geared towards a majority of the public whether they are in the form of concerts or indoor parties.
Special event cleaning is something that we focus on at Meticulous Cleaning. Every year, there are lots of events that go one which require the assistance of a cleaning contractor. It's vital to have one lined up before the event because it helps take the pressure off of your back. Your upcoming special event can be taken care of by our professionals as we will attend to the cleaning aspect of it.
Residential House Cleaners in Ramsey, NJ
Was it your dream to have a maid in life but just couldn't find the funds to afford it? At Meticulous Cleaning, we can do all the cleaning that a maid can. Our Ramsey cleaning company has a distinguished reputation in the community because we do all maid related things but only charge you one price instead of living with you all year long. Our Ramsey residential cleaning service offers the following:
Dependability
Convenience
Affordability
We can turn your home into a clean and elegant looking environment very easily because we have the right machinery and cleaning tools to get the job done fast. We don't want to waste your whole day disrupting the things that you love doing best in the privacy of your own home.
Ramsey Commercial Cleaning Service
If you are a business owner and have a small business that is failing; it may be attributed to the cleanliness of your building. A clean business thrives and is vital to the importance of the community. You want people saying positive things about you not negative things and giving bad reviews all because you forgot to take the garbage out all weekend.
Our Ramsey commercial cleaning practices are just as every bit as important as running your business because without us; your business would more than likely not ass inspection. When a business does not pass inspection; it does not receive the proper licensing that it needs to operate in the community.
Call us today and let our cleaners help your business grow. We can take care of the things that you do not have time to such as the garbage, floors, and bathrooms. In fact, we will take care of your entire business as you can go back to running it without all the worries attached to cleanliness.
Do you want to know when our Ramsey cleaning company can come out to your business? Call and see. That's all it takes for you to have a clean and immaculate facility in which you can be proud of.
What Our Ramsey Customers Are Saying About Us
Recent Articles
5 Commercial Cleaning Tips You'll Want To Know In Paramus

Part of owning a New Jersey business is to be aware of how things should work. For instance, you don't want a commercial cleaning crew who doesn't understand the importance of sanitation and how to not contaminate other surfaces during cleaning. The more experienced your Paramus commercial cleaning company is, the more reliable they should…

Read More

Local Cleaners Aid Cancer Patients

The American Cancer Society estimates that in 2011 there will be close to 750,000 first-time diagnoses of cancer in women over the age of 18.Meticulous Cleaning has partnered up with the "Cleaning For A Reason" foundation in the hope of helping local female cancer patients in need.A non-profit organization, Cleaning For A Reason works with…

Read More

If you are looking for a cleaning company in Ramsey, please call Meticulous Cleaning at 201-389-3393 or fill out our online request form.