Residential House Cleaning in Paramus
At Meticulous Cleaning; we understand that your life is filled with work, family, play and societal obligations. We can help tp shorten your to-do list simply by calling us for a Paramus residential house cleaning service. We have been in business since 2006 and since our start have grown tremendously. Founder, Zerlinda Rodriguez and her crew can help put your home back together. We use the best cleaning methods along with state-of-the-art equipment to get the job done right.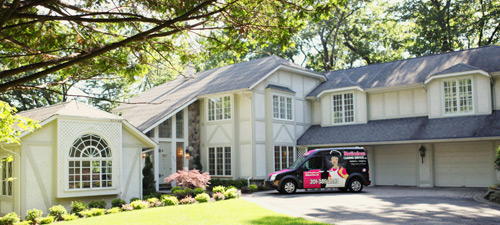 Hiring Expert House Cleaners
It's tough these days to find someone that do Paramus residential house cleaning the way you'd like. In fact; it can be tough to get the right contractor because there is a lot out there who do this or that and don't specialize in anything that you actually need. But Meticulous Cleaning offers specialized services that will make your home look great.
At Meticulous Cleaning, you don't have to be rich to come to us. Hiring our cleaners is not like having a live in maid. It's more along the lines of having someone to do the work that you do not have the time to do and do it an afford ably. We are professional, efficient, and honest.



Paying Attention to Details
When we clean your home; we pay attention to all the details as we do not leave anything behind that's not cleaned. We want you to get the most for your money because we know that your house is your home and keeping it maintained is very important.
Our Residential Cleaning Services:
Carpet cleaning
Dishwashing/drying
Sweep and mop floors
Dusting furniture
Scrub and sanitize bathrooms
Vacuuming
Your home's flooring gets dirty pretty quickly. Depending on the traffic that passes through; your flooring can become worn and degraded over time. Vacuuming is very essential to the upkeep uf your floors no matter if they are carpeting or hardwoods.
Dusting
Indoor air quality should remain clean and free of harmful pollutants, but that is not logical these days as we're spending more time indoors than out due to today's modern conveniences such as video game systems, large screen televisions and interior decor.
Bathroom Sanitation
The bathroom is where bacteria lurks. Much of it stays within and becomes hazardous to our health when not taken care of properly. There are a few simple rules to keeping a bathroom clean such as flushing the toilet regularly, scrubbing out the sink and tub, and making sure there are no slip hazards or wet conditions on the floor.
Call Meticulous Cleaning for an estimate today and see how our Paramus residential house cleaning service can change the appearance of your home. We care about the condition of your home and it shows.
Our Paramus Residential Cleaning Pros Provides:
House cleaning
Home cleaning services
Residential cleaning services
Professional house cleaning
Cleaning services
Maid services
Residential house cleaning
Residential cleaning
House cleaning service
Latest Residential Cleaning Projects
Newest Addition – Environmentally Friendly Washer & Dryer Powerhouse on Wyckoff Ave in Waldwick, NJ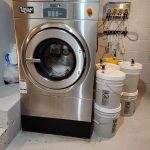 The newest addition to the Meticulous Cleaning Inc. team! Meet our bright new washer & dryer powerhouse! We are now laundering all our microfiber cleaning cloths allowing us even better quality control, functionality, and performance. Not to mention, this perfect wash is environmentally friendly too!
Read More
Recent Articles
Residential Cleaning: The importance of Vacuum Maintenance in Paramus

Vacuums are utilized for all methods of Paramus residential cleaning. This is why it's important to learn about vacuum maintenance. Everything from the cleaning of your hardwoods to sweeping up dirt on the carpeting requires a working vacuum.The vacuum you own can become your best friend when properly maintained. This will ensure that the job…

Read More

How Dusting Can Improve Your Household's Health

Dust can be more than a nuisance as it covers the surfaces in your Ramsey home. It can cause serious damage to your health, so hiring a cleaning company for residential cleaning services is a wise decision if you just can't find the time to dust regularly. Many homeowners are familiar with dust, but they…

Read More

If you are looking for residential house cleaning services in Paramus then please call 201-389-3393  or complete our online request form.