Trustworthy Ridgewood Cleaning Company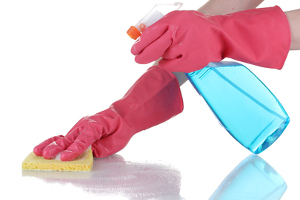 If you are looking to hire a Ridgewood cleaning company in New Jersey, call Meticulous Cleaning before you call anyone else. Our name has been a household name in the community for many years. We do the type of cleaning that most others cringe from as we do special events and industrial.
Special event cleaning is something that we specialize in. Every year, there are lots of events that go on which require the assistance of a cleaning contractor. It's important to have one lined up before an event because it helps take the pressure off of your back. At Meticulous Cleaning, we do it all from bathroom sanitation to sweeping and mopping the floors.
Residential House Cleaners in Ridgewood, NJ
If you need home cleaning done, hire our Ridgewood cleaning company. We make cleaning look simple as we take care of everything from making your bed to wiping down your appliances. But everyone is different as not all households require the same level of cleaning. Our Ridgewood residential cleaning rates are based on:
Conditions
Tasks needed
Size of home
And yes we even do windows. Whenever you invite us into your home; you will be welcomed by seasonal cleaning veterans. Your health is at risk with a dirty home and we want to eliminate that aspect from your life. We can make your life simple so give us a call and let our techs come to clean your home.
Ridgewood Commercial Cleaning Service
There are different types of Ridgewood commercial cleaning services. Commercial office buildings demand a certain level of cleaning that only professional house cleaners can do. They need to be neat in appearance and offer a clean working facility for employees. We have trained and local cleaners that know what you're seeking in commercial cleaning.
It doesn't matter if you're in an office all day or own a restaurant that requires nighty cleaning, we want to help. We're trained to provide you with the best cleaning you can get for the money. We care about the condition of your retail or other types of commercial space.
You receive an immaculate facility through and through whenever you hire our cleaners. This will allow for maximum efficiency. So call on the dedicated cleaners who are able to bring you all this and a lot more. We will keep your patrons happy and your business booming whether it's in an office or retail space.
If there is one thing that our Ridgewood cleaning company knows best, it's cleaning. We clean until you are completely satisfied. There's no in-between. We want to achieve your happiness as that's what has gained our reputation throughout the last 8 years of our success. Don't just call on any cleaner. Call us and save!
What Our Ridgewood Customers Are Saying About Us
"I wanted to call and thank you for everything yesterday and to say that the crew did a fabulous job. I am now super excited to move in! It looks fantastic and i would like to schedule another cleaning right before our move in. Everything went great yesterday – the house looks great – thank you!"
Emily | Ridgewood, NJ
Recent Articles
Residential Cleaning: The importance of Vacuum Maintenance in Paramus

Vacuums are utilized for all methods of Paramus residential cleaning. This is why it's important to learn about vacuum maintenance. Everything from the cleaning of your hardwoods to sweeping up dirt on the carpeting requires a working vacuum.The vacuum you own can become your best friend when properly maintained. This will ensure that the job…

Read More

5 Commercial Cleaning Tips You'll Want To Know In Paramus

Part of owning a New Jersey business is to be aware of how things should work. For instance, you don't want a commercial cleaning crew who doesn't understand the importance of sanitation and how to not contaminate other surfaces during cleaning. The more experienced your Paramus commercial cleaning company is, the more reliable they should…

Read More

If you are looking for a cleaning company in Ridgewood, please call Meticulous Cleaning at 201-389-3393 or fill out our online request form.