Upper Saddle River Cleaning Company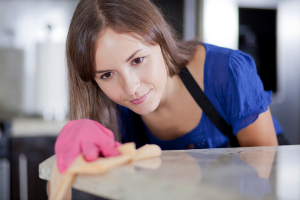 Calling in the Upper Saddle River cleaning company from Meticulous Cleaning will get you the cleaning services that you deserve. Have a big event coming up? We can help with our special event cleaning. The last thing you need to be worrying about is who is going to clean up the mess.
Messes are a part of life. This is true if you have children or pets. But if you don't, you still need someone that can clean up after you and those years of mommy doing it for you are long gone since becoming an adult. We can bring back those warm memories as we'll clean your laundry, bedroom, and even take out the trash.
What more could you ask for from a locally owned business? Your happiness is at the top of our agenda and we can achieve that through a clean home. There is not a lot of things that we don't do. Call and let us know what you're looking for so we can come up with a detailed list.
Residential House Cleaners in Upper Saddle River, NJ
Upper Saddle River residential cleaning from Meticulous Cleaning is just what you need in order to have a cleaner and healthier looking home. If you cannot afford to hire someone for weekly cleaning, there's always the monthly option. This helps stop the spread of dust and other harmful pollutants in the home as we as:
Purifies rooms
Prevents mold and mildew
Adds value
Stops insect populations from growing
If there is something that our Upper Saddle River cleaning company can do for your home, don't hesitate to call. We can arrive at a moment's notice because we understand that you have a life to lead and don't need cleaners lurking around your home when guests are over.
Upper Saddle River Commercial Cleaning Service
One of the areas that our Upper Saddle River commercial cleaning covers is the day care aspect of commercial structures. Day care facilities in Upper Saddle River have to remain bacteria free. There are many areas of these facilities where it is abundant. A day care must make a lasting impression on both the parent and student.
We'll take care of your day care facility. We have the maintenance and cleaning equipment to ensure that it's free of anything that can harm children or start the spread of illnesses. We will make you day care safe and a pleasant place for your students to play and learn as we'll wipe and clean down the following areas:
Desks
Computers
Doors
Entries
Walls Restrooms
Don't just settle for any Upper Saddle River cleaning company. Call our people in and see first hand at all that we can offer you. Having a commercial space cleaned professionally will gain you better and more positive exposure. Don't let this time go to waste. Call us in today for an estimate.
What Our Upper Saddle River Customers Are Saying About Us
Recent Articles
How Dusting Can Improve Your Household's Health

Dust can be more than a nuisance as it covers the surfaces in your Ramsey home. It can cause serious damage to your health, so hiring a cleaning company for residential cleaning services is a wise decision if you just can't find the time to dust regularly. Many homeowners are familiar with dust, but they…

Read More

3 Reasons To Hire A Professional Cleaning Service Before Selling Your Home

If you are one of the many homeowners out there who is looking to put their home on the market this summer, you likely already have a great deal on your plate in trying to make sure you have everything packed up, the house is in good repair, and everything is in order with the…

Read More

If you are looking for a cleaning company in Upper Saddle River, please call Meticulous Cleaning at 201-389-3393 or fill out our online request form.