Your Experienced Cleaning Company in Wanaque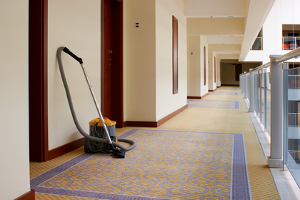 If you don't have the time, energy, or resources to get your Wanaque home or business looking its best, then you need to call the experienced pros at Meticulous Cleaning. Our experienced cleaning company has all the know-how to get your living and working spaces in the cleanest condition, guaranteed. Call us today to enjoy any of the great cleaning services we offer:
Residential house cleaners
Commercial cleaning services
Industrial cleaning
Post-construction cleaning
Special event cleaning
Let Us Keep Your Home Looking Great
Your home is where you'll wake up almost every day and return to most every night. So, it's a safe bet that your home is the place where you're likely to spend the great majority of your time. For that reason, you should strive to make sure your home is as enjoyable a place as it can be for you to spend all of that time. How can you do that? Well, a good first step is to keep it clean and clutter-free.
Of course, we understand that many people don't have the time or energy to clean up when they get home. This might make you feel as though you're in an infinite loop of not enjoying your home life. However, that's simply not so. After all, you can always call our Wanaque team for a professional house cleaning. We'll get the place looking great so you can enjoy your downtime to the fullest.
Quality Commercial Cleaning Services for Your Wanaque Business
A clean business is poised to be a successful one. At the very least, a dirty one isn't exactly set up for success. So, it's vital that you keep your work area looking its very best at all times. To do that, you need to call our Wanaque team for all of your commercial cleaning needs. We strive to get your work area as clean as can be so that you can enjoy all of these great benefits:
Better productivity
Customer retention
Greater visual appeal
Call Us for Your Special Event Cleaning
Planning a special event? On any scale, such an event is going to demand more than a bit of work from you. You'll have to plan it, of course. Then you'll have to run it. Finally, after all the fun has been had, you'll be tasked with perhaps the most tiring step of all: cleaning up after it.
While we can't do anything to help with the first two steps, we can take that last one completely off your hands. With our special event cleaning, we'll get the place put back together following a large event, taking the time and stress off your hands. Call our Wanaque team if you're planning an event of any size.
If you are looking for a cleaning company in Wanaque or any of the service areas above, please call Meticulous Cleaning at 201-690-7854 or fill out our online request form.