Your Dependable Cleaning Company in Wayne, NJ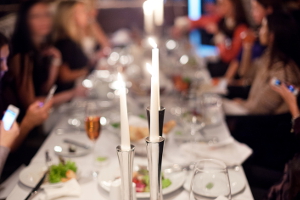 Since your Wayne home and place of work are the areas where you're bound to spend the majority of your time, you need to call Meticulous Cleaning to keep them looking their best. After all, cleanliness makes for enjoyable downtime and work, and our experienced cleaning company can help you fully enjoy everything that you'll do thanks to the many great services we offer:
Residential house cleaners
Commercial cleaning services
Industrial cleaning
Post-construction cleaning
Special event cleaning
Call Us for Your Residential Cleaning Needs
Like most people, you're pretty likely to spend the majority of your downtime right in your home. This means you need to make sure your home is an enjoyable place to spend so much of your time. Just how can you do that? Well, a great first step is to keep it clean and clutter-free. Of course, we do acknowledge that many folks simply lack the time and energy to maintain a fastidiously clean home.
If a lack of time and energy is keeping you from enjoying the cleanest possible home, you need to give our Wayne team a call at once. We offer residential cleaning services that will get your home looking its best in no time at all. Don't let a lack of time and energy keep you from enjoying a clean, beautiful home. Instead, call on us for our unbeatable help!
Keep Your Business Looking Great with Our Commercial Cleaning Work
A clean, uncluttered business is a business that's poised to enjoy the best possible success. After all, people simply work their best when they have a beautiful, clean place to do so in. If you want to enjoy the cleanest workplace, you need to call our Wayne team for commercial cleaning, which can help you enjoy some great benefits:
Better productivity
Customer retention
Greater visual appeal
Enjoy Our Special Event Cleaning Work in Wayne
Life isn't all work, work, work. Sometimes, we need to take a break from the rat race and just enjoy ourselves. A great way to break away from our usual routines is to enjoy a special event. Of course, such an event will be anything but a break for those organizing it — especially when it's over and there's still the issue of getting things cleaned up.
You don't need to let post-event cleanup spoil your good time, though. Instead, you can leave that work in the hands of our Wayne team. We offer special event cleaning services to get these events cleaned up quickly and completely. With this service at your disposal, you can simply enjoy any special event without fretting about the work that can bring it to a half after!
If you are looking for a cleaning company in Wayne, please call Meticulous Cleaning at 201-904-3470 or fill out our online request form.