Top-Quality Cleaning Services in West Milford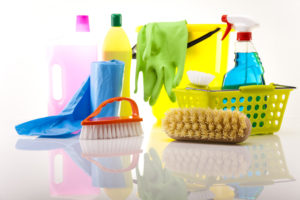 If you feel as though you simply don't have the time or energy to get your West Milford home cleaned up, then you need to call the pros at Meticulous Cleaning. Our name says it all: We can get your living spaced cleaned meticulously when you need it to be. Our cleaning company can also get a variety of other areas cleaned up thanks to the many great services we offer:
Residential house cleaners
Commercial cleaning services
Industrial cleaning
Post-construction cleaning
Special event cleaning
Let Us Handle Your Residential Cleaning Needs
You're likely to spend the great majority of your downtime right in your home. Most of us do, in fact. Like most of us, you need to strive to keep your living space as clean as can be. After all, you won't be able to enjoy your downtime to the fullest if you were to spend it surrounded by clutter and filth, will you? Certainly, you wouldn't.
If you find yourself a bit pressed for the time and energy needed to get your West Milford home cleaned up and looking beautiful, you need to give our cleaning pros a call at once. We offer residential cleaning services that will get your home looking it's very best. In no time at all, you'll find yourself able to enjoy your downtime at home to the very fullest, guaranteed.
Cleaning Services for Your West Milford Business
If your workplace is dirty and cluttered, you may experience a dip in employee productivity — which will translate into a dip in profits. To keep your profits high, you need to keep your employees working their best. To do that, you need to call our West Milford team for our commercial cleaning services. These services will help boost your business in the following ways:
Better productivity
Customer retention
Greater visual appeal
Call Us for Your Special Event Cleaning Needs
There's nothing like a special event to bring together friends, family, and communities. Of course, there's also nothing like a special event to wear you out when it comes time to clean up after it. Unfortunately, it's a pretty safe bet that a special event is going to create a fairly substantial mess.
Fortunately, you don't need to deal with that mess yourself. Instead, you can farm that work out to our West Milford team. With our special event cleaning services, we'll handle the dirty work so you can stay focused on the fun and festivities.
If you are looking for a cleaning company in West Milford, please call Meticulous Cleaning at 201-904-3470 or fill out our online request form.