Professional Cleaning Work for Your Woodland Park Home and Business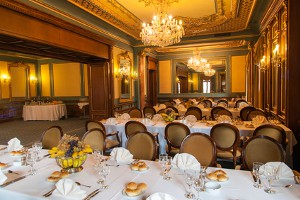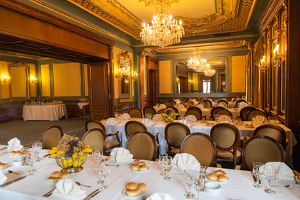 If you feel overwhelmed trying to juggle your work life, social life, family life, AND your cleaning responsibilities, you need to give the Woodland Park pros at Meticulous Cleaning a call. While we can't lessen most of your responsibilities, we can take the burden of cleaning your home off your shoulders. Call our cleaning company today if you're looking for any of the great services we offer:
Residential house cleaners
Commercial cleaning services
Industrial cleaning
Post-construction cleaning
Special event cleaning
Need Residential Cleaning? Then Call Our Woodland Park Team Today!
Your home is the place where you're more than likely going to spend the great majority of your downtime. So, you need to take care to ensure your home is an enjoyable place to spend much of your time. Perhaps the most effective way to add enjoyment to your home is to keep it clean and clutter-free — though doing so may be easier said than done in the light of your busy schedule.
If you find that you lack the time to get your Woodland Park home as clean as you need it to be, you need to give our team a call today. We offer professional residential cleaning work that'll get your home looking it's absolute best. You'll be able to fully enjoy your downtime, and you'll free your schedule up. What's not to love?
Keep Your Business Looking Great with Our Commercial Cleaning Services
If you want to keep your employees productive and effective, you need to keep the workplace clean and free of unnecessary clutter. Of course, you and your employees may simply be too busy to handle that cleaning yourselves. If that's the case, you need to call our Woodland Park team for commercial cleaning. This service has a number of great benefits to offer:
Better productivity
Customer retention
Greater visual appeal
Unbeatable Special Event Cleaning Work in Woodland Park
Are you thinking of throwing a special event for your friends, coworkers, or even community? If you are, then you certainly have your work cut out for you. First off, there's the planning stage — which can take weeks, even MONTHS, of your time. Then there's managing the event itself. Finally, there's the work that you've perhaps been dreading the most: the cleanup.
Of course, you're not alone in this endeavor. You can call in friends and colleagues to help with the planning and running of the event. For the cleanup, there's always our Woodland Park team! With our special events cleaning services at your disposal, you can rest easy knowing the evidence of your good time will be wiped away quickly and completely.
If you are looking for a cleaning company in Woodland Park, please call Meticulous Cleaning at 201-904-3470 or fill out our online request form.